St. Louis-based Krilogy®, an independent wealth management firm with more than $1.2 billion in assets, congratulates Senior Wealth Advisor Charles Schulz, CFP®, AIF® who has earned his CERTIFIED FINANCIAL PLANNER™ (CFP®) designation from the Certified Financial Planner Board of Standards. Schulz is the latest addition to the long list of Krilogy® advisors who hold CFP® and other advanced credentials.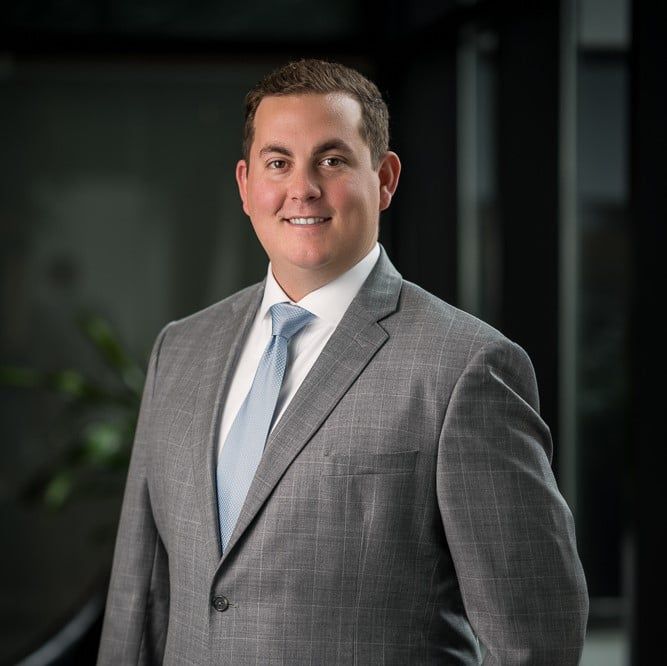 Charles began his career at Krilogy® in 2013 with a passion for continuous advancement of his knowledge and skills as a practitioner to best serve others. He began his journey towards earning his CFP® while in college at the University of Missouri – Columbia, where he pursued a major in Personal Financial Planning, a CFP®-Board Registered Program which begins the process of preparing students to take the exam. Since joining the firm, Schulz has quickly advanced to the position of Senior Wealth Advisor, and today, focuses his practice on business owners and individuals who are nearing retirement.
"There are many industry designations that I have a great deal of respect for, and the CFP® has always stood out to me as the gold standard for gaining the knowledge required to provide highly personalized, tax-advantaged financial advice and guidance," said Schulz. "Earning the CFP® involves a rigorous curriculum of study, one that I committed to after switching my college major to Personal Financial Planning while helping my dad work through our family's finances after my mom passed away. I saw firsthand where planning and insights were needed, and ultimately built my career on helping clients feel fully informed and prepared financially for all of life's moments. The CFP® has furthered my ability to provide this level of service and be a good steward of their assets."
Those pursuing the CFP® must first fulfill an extensive education program covering 72 areas of financial expertise including Investment Planning, Tax Planning, Retirement Planning, Employee Benefits, Estate Planning, Insurance Planning, Financial Management, and Education Planning. This is followed by a six-hour exam which tests the candidate's critical thinking and problem-solving capability of applying concepts to real-life planning scenarios, with less emphasis on memorization. CFP® professionals also agree to meet ongoing continuing education requirements and to uphold CFP® Board's Code of Ethics and Professional Responsibility, Rules of Conduct, and Financial Planning Practice Standards.
"Charles is an advisor focused on delivering exceptional education and service to his clients," said Krilogy® Partner Nathan Holt, CFP®. "His ability to succeed professionally in working with clients and mentoring other advisors has been motivating to witness.  His successful completion of the CFP® certification exemplifies his passion for providing deep and meaningful planning to clients and will add to his abundance and mentorship within our firm."
Schulz also holds the Accredited Investment Fiduciary® (AIF®) designation from the Center for Fiduciary Studies™. The AIF® designation, which also requires a rigorous training and examination process, signifies specialized knowledge of fiduciary responsibility and the ability to implement policies and procedures that meet a defined standard of care.