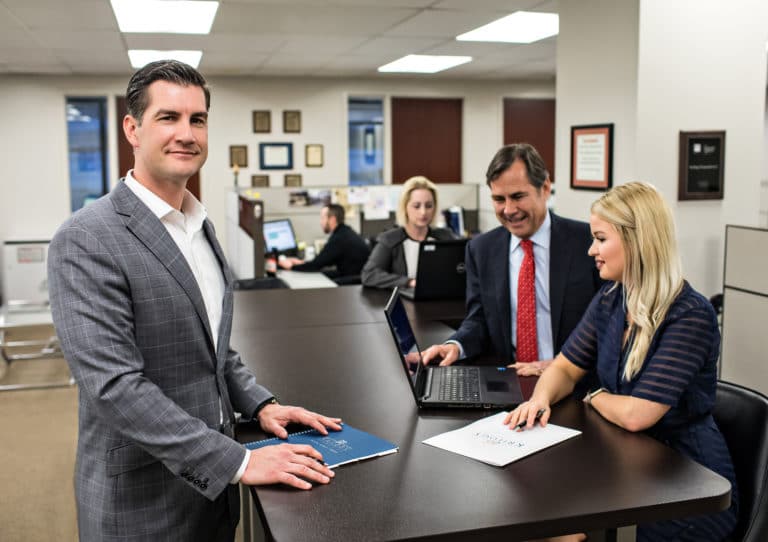 For the fifth year in the row, Krilogy Financial® has earned a position on the 2018 list of Fastest Growing Privately Held Companies in St. Louis1. The list, researched and compiled by the St. Louis Business Journal, ranks companies by revenue growth over a three-year period from 2015-2017.
Kent Skornia, Krilogy's President and CEO, attributes the firm's growth to the attraction and retention of intelligent, client-focused advisors at all levels who are drawn to Krilogy's culture of teamwork, put forth maximum effort in their daily work, and value the support system the firm offers to help clients and team members achieve success.
"The more people know about Krilogy, our values, and the way we operate, the more they want to be a part of it," said Skornia. "Krilogy team members know they're heard, valued, and are directly contributing to their clients' accomplishments by developing sophisticated strategies to manage their wealth, and providing the information they need to make wise decisions. This environment builds a great deal of trust and supports all to reach their goals."
Many Krilogy senior advisors are experiencing growth in their practices of up to 20% each year, while firmwide, clients with larger portfolios and more sophisticated wealth management needs continue to move their assets under Krilogy's management. The Krilogy team continues to grow, with the addition of several advisors and support team members to date in 2018.
"Today, we manage nearly $1 billion in assets, and serve clients with a team of 45 advisors, portfolio strategists, tax specialists, and practice managers," said Skornia. "It is this depth of knowledge, service- first mentality, and investment platform that allows our advisors to provide extraordinary value to their clients' experience."
Krilogy remains in growth mode and continues to recruit advisors to join the team.
The list of this year's Fastest Growing Privately Held Companies can be viewed in its entirety on the St. Louis Business Journal website.