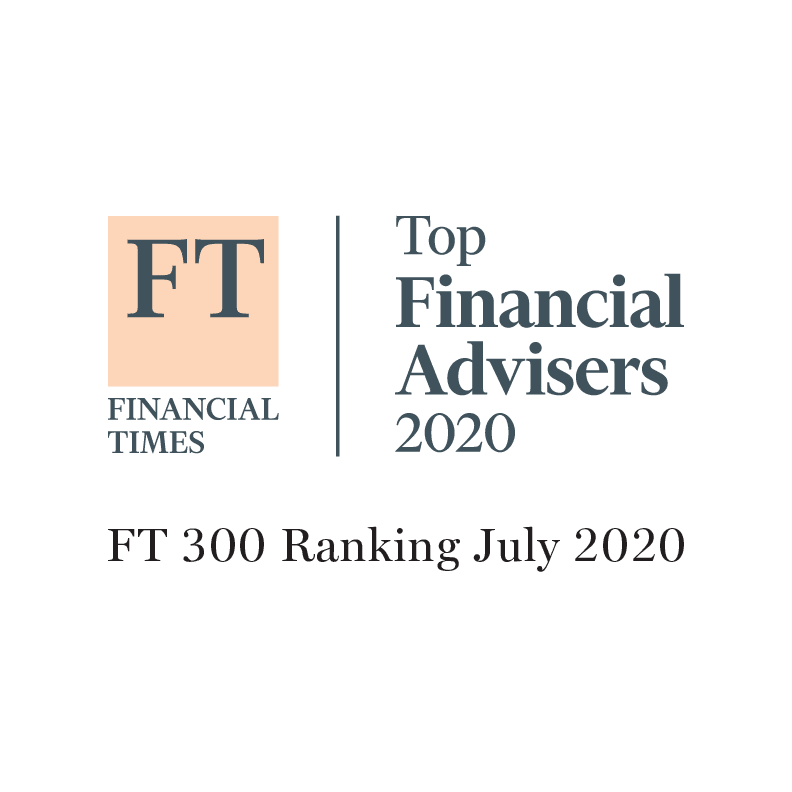 Krilogy®, an independent wealth management firm with over $1.3 billion in assets, has been named to the 2020 edition of the Financial Times 300 (FT 300) Top Registered Investment Advisors. This is Krilogy's fourth appearance on the list, which recognizes top independent RIA firms in the United States.
Firms applying for consideration must meet a minimum set of criteria and are graded on six factors: assets under management (AUM); AUM growth rate; years in business; advanced industry credentials of the firm's advisers; online accessibility; and compliance records. There are no fees or other considerations required of RIAs that apply.
"Krilogy® is committed to making an impact on clients' lives, and on the world around us," said Kent Skornia, President and CEO. "Team members put forth deliberate, relentless effort focused on long-term goals, giving abundantly of themselves and serving as trusted guides for clients' financial journeys. This allows us to deliver tremendous value in supporting clients to feel ready for whatever decisions they may face. Honors such as the FT 300 are the direct result of the client confidence that we build through our work each day."
The 2020 FT 300 is the latest in a long list of major recognitions for the Krilogy® team. The firm has been named to the Inc. 5000 list of the nation's fastest-growing companies for six consecutive years and was inducted into the Inc. 5000 Hall of Fame in 2018. Krilogy® earned a spot on the 2020 Financial Times List of the Americas, which ranks the fastest growing companies in North and South America, and was ranked among the fastest growing companies in St. Louis by the St. Louis Business Journal for five years. Entrepreneur Magazine honored Krilogy® in 2017 and 2018 with a Top Workplace Cultures Award, while the St. Louis Business Journal recognized the firm as the region's Best Places to Work for Young Professionals Award in 2018 and with the Advancement of Women Award in 2020. Krilogy® is also ranked among the largest asset management firms in St. Louis, according to the St. Louis Business Journal.
The Krilogy® team holds extensive credentials, including Certified Financial Planner™, Accredited Investment Fiduciary, Certified Investment Management Analyst, Certified Public Account, and Certified Senior Advisor, among many others. Team members have been honored with a number of awards for their individual accomplishments. Recent recognitions include the Forbes 2020 Top Women Advisors, Best Wealth Managers in St. Louis, the Top 100 St. Louisans You Should Know, and Heroes in Business.
The FT 300 list, now in its seventh year, includes an elite group of RIA firms with a median AUM of $1.9 billion. Firms from 39 states and Washington, D.C. are represented. The FT 300 is produced independently by Ignites Research, a division of Money-Media, Inc., which provides business intelligence on investment management on behalf of the Financial Times.
About the FT 300
The Financial Times 300 Top Registered Investment Advisers is an independent listing produced annually by Ignites Research, a division of Money-Media, Inc., on behalf of the Financial Times (July 2020). The FT 300 is based on data gathered from RIA firms, regulatory disclosures, and the FT's research. The listing reflected each practice's performance in six primary areas: assets under management, asset growth, compliance record, years in existence, credentials and online accessibility. Over 750 qualified firms applied for the award, 300 of which were selected (40%). This award does not evaluate the quality of services provided to clients and is not indicative of the practice's future performance. Neither the RIA firms nor their employees pay a fee to The Financial Times in exchange for inclusion in the FT 300.