Krilogy®, a St. Louis-based wealth management firm, has announced the addition of John Virant, Sr. and John Virant, Jr., of Eidelman Virant, the Clayton firm where they served as partners since 2010 and 2011, respectively joined the Krilogy® team. The team has transitioned their clients to Krilogy®, collectively adding $140 million in assets.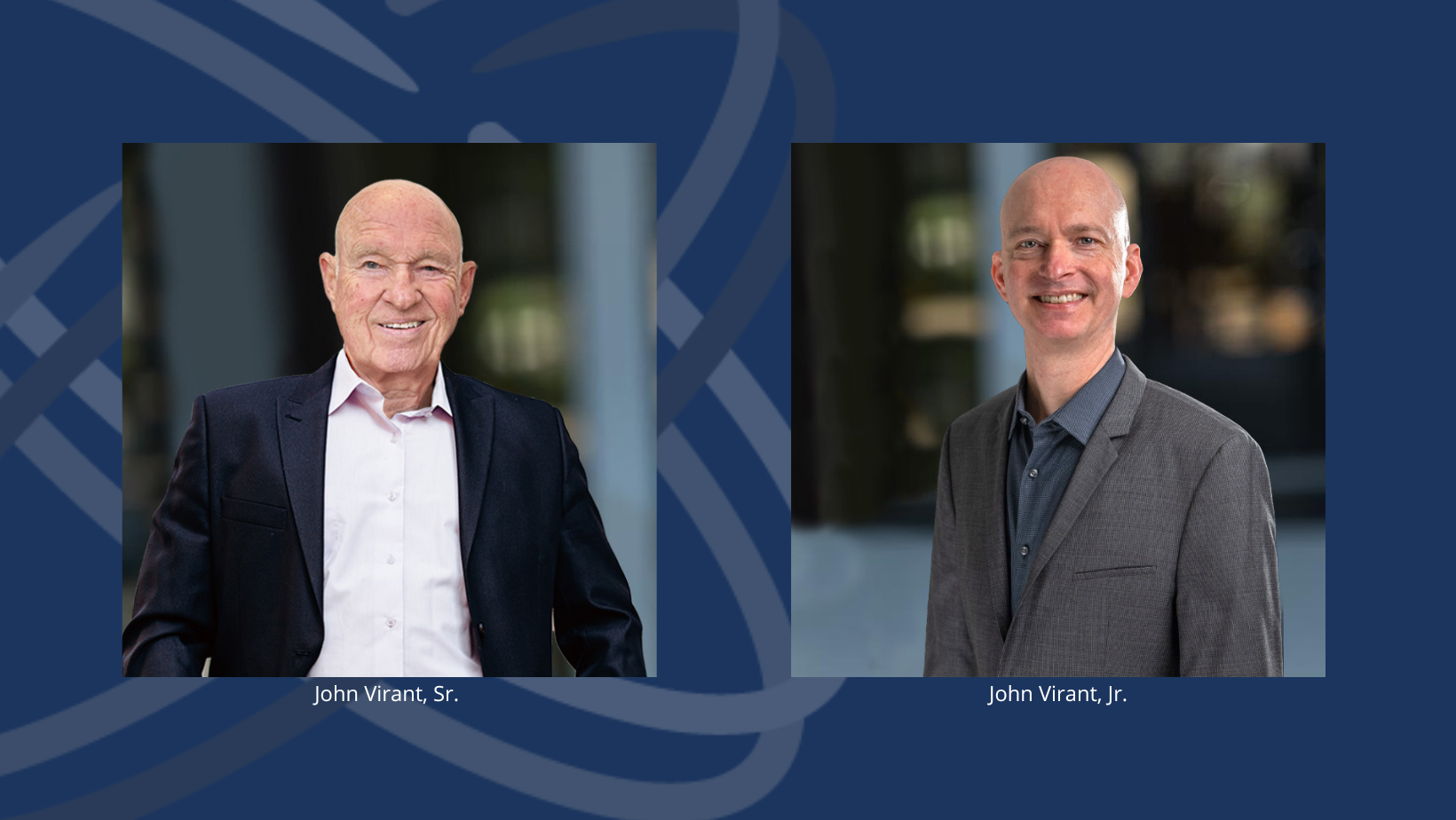 The elder Virant began his career in the investment business in the 1970s with tenures at large financial firms in the St. Louis region where his primary responsibility was managing investment portfolios. His passion for investing led him to develop a philosophy and process which resulted in a tremendous track record of performance. Virant, Jr. joined the industry in 2011 and quickly honed his skills in investment research. Both share a keen focus on client service and enhancing clients' lives through their work.
A key driver of the Virants' decision to join Krilogy® is the extensive in-house capabilities the firm has to offer, which includes how the firm practices its investment management process.
"Investing at Krilogy® is not a set-it-and-forget-it process, but one of informed, active management," said Kent Skornia, Krilogy® President and CEO. "Krilogy® has taken the unique step of bringing investment research in-house, which is one of the things that attracted the Virants. Whereas other firms outsource this practice, Krilogy research experts provide our wealth advisors with the ability to provide more tailored portfolios for clients. Having experts in-house who can interpret and leverage outside expertise gives Krilogy a competitive advantage to clients as they navigate all types of market conditions."
Krilogy® has significantly expanded its team of wealth advisors and wealth management professionals in recent years. Skornia reports that the firm has done so in a deliberate manner, with each addition chosen to enhance Krilogy's ability to provide exceptional client service.
"The Virants have built a great reputation as excellent portfolio managers, known for their in-depth knowledge and skill in managing high-net-worth clients," said Skornia. "Each time we consider adding a team or advisor at Krilogy we ask, do they enhance our platform and our ability to be better stewards of our clients' wealth? In this case, the answer was a resounding 'yes.' We are pleased to welcome the Virants to Krilogy, and know they'll support our commitment to serving clients in a deeper way."
As Krilogy® continues to build the wealth management firm of the future, the team focuses on a holistic approach to anticipating and serving clients' financial needs. Since its founding in 2009, Krilogy® has built an investment team, added analysts and portfolio managers, and has brought accounting and legal firms in-house. Most recently, the firm launched (K) Plans to support and manage company-sponsored retirement plans.
"Krilogy® has the resources and tremendous depth of expertise in all areas of investing and finance that will serve our clients today and well into the future," said John Virant, Jr. "The large investment committee here brings a variety of perspectives, and Krilogy's sophisticated models deliver a robust platform. In addition, the culture at Krilogy® is unique and energizing. There is a real team environment where everyone is generous with their time in supporting each other and helping all to be successful. Our goal in making a move was to ensure that our clients are cared for in a superior way, and to be in a place where culture and community are valued. We've found that at Krilogy®"
About Krilogy:
Krilogy® is an independent wealth management firm known for its relentless effort to develop strategies and manage clients' wealth, fostering a sense of confidence and readiness for the future. Founded in 2009, the firm provides its advisors the ability to utilize an institutional-style approach, that incorporates a disciplined, dynamic rebalancing process with the goal of smoothing volatility in returns.
From 2014-2018 and in 2021-2022, Krilogy® was named to the St. Louis Business Journal's list of the Fastest Growing Companies in the region, as well as the INC 5000 list of the country's fastest growing companies from 2014-2022. The firm was named among St. Louis' "Best Places to Work" in 2021 by the St. Louis Business Journal for the sixth time. Krilogy® has also been honored by the St. Louis Business Journal with the publication's "Best Places to Work for Young Professionals" in 2018, and the "Advancement of Women" award in 2020. The firm was recognized by the Women's Foundation of Greater St. Louis in 2020 and 2022 for demonstrating excellence in workplace gender equity. In 2021 and 2023, the firm earned a spot among InvestmentNews' annual list of the Best Places to Work for Financial Advisors. Inc. Magazine named Krilogy® among the nation's Best Workplaces and the St. Louis Post-Dispatch recognized the firm among region's Top Workplaces in 2021 and 2022. In 2017 and 2018, Krilogy® received a Top Company Cultures award from Entrepreneur Magazine. Krilogy® was also listed in the 2016, 2018, 2019 and 2020 Financial Times FT 300 list of the country's top Registered Investment Advisory (RIA) firms. For additional information and disclosures about awards and honors received by Krilogy® and its advisors, please click here or call 314.884.2800.
KEP Law, LLC d/b/a Krilogy® Law is an independent law firm affiliated with Krilogy® through common ownership. KEP Law services both Krilogy® and Non-Krilogy® clients. The choice of a lawyer is an important decision and should not be solely based upon advertisement.