New position adds a unique, dynamic perspective to Krilogy's investment platform
Krilogy® a St. Louis-based wealth management firm with nearly $2 billion in assets, has added Jamie Saettele in the new position of Director of Technical Research.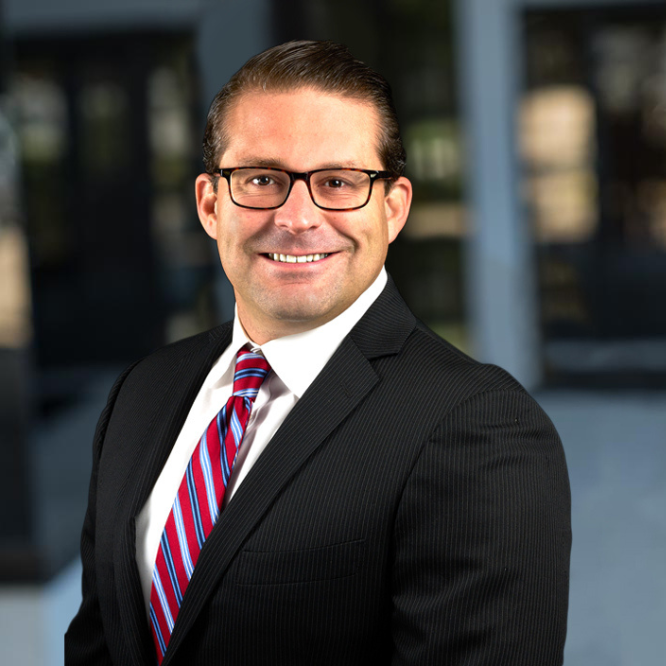 In finance, technical research is the study of market action and pricing trends. Recognizing that there are historic patterns in market trading, technical analysts work to identify trends in their early stages in order to invest at the most advantageous time to deliver optimized returns. This is a discipline that very few firms include as a part of their investment process. Jamie's experience and expertise in technical analysis provides the opportunity to complement Krilogy's existing fundamental and quantitative analysis.
"At Krilogy®, we are always looking ahead to determine what will continue to add value and improve outcomes for our clients that trust in us to be great stewards of their wealth," said John McArthur, Partner and Chief Investment Officer. "Jamie's deep knowledge and focus on technical research enhances our traditional quantitative approach to our portfolio management process and provides clients with a dynamic perspective they may not experience elsewhere. With current economic and market conditions, we anticipate that market returns will be harder to come by and that alpha generation, as opposed to general market risk, will once again become increasingly important. Jamie's insight and experience should help us deliver better risk-adjusted returns for our clients in this environment."
Since its founding in 2009, Krilogy® has committed to investing in building its team and adding services to care holistically for clients' financial well-being. In recent years, Krilogy® Tax was established to develop tax-friendly investment strategies and manage clients' tax returns, Krilogy® Law launched to develop clients' estate plans, and (K) Plans was formed to support employer-sponsored retirement plans. The firm now offers the most comprehensive set of wealth management services to ensure that all parts of a client's financial picture are included in their plan. The team has grown to include professionals who offer a tremendous depth of skill and perspective, often in specialized areas, that allow Krilogy® clients access to well-rounded information to make financial decisions.
"Krilogy® is unique in the financial services industry because of its willingness to incorporate new services, technologies and perspectives to best serve clients," said Saettele. "This is impressive in an industry that can be quite traditional. Krilogy's commitment to innovation paved the way for rapid, deliberate growth which, in turn, creates opportunity for clients and team members alike. It is an environment I knew I wanted to be part of. Joining the team was a decision that came quite naturally, and I am very happy to contribute to our culture, teamwork, and relentless focus on clients' financial wellbeing."
A 2004 graduate of Bucknell University, Saettele has served as Technical Strategist for DailyFX, and later co-founded SB Trade Desk, a research service firm focused on the foreign exchange market. Before joining Krilogy, he was a Senior Technical Strategist at Scandinavian Capital Markets.
About Krilogy:
Krilogy® is an independent wealth management firm known for its relentless effort to develop strategies and manage clients' wealth, fostering a sense of confidence and readiness for the future. Founded in 2009, the firm provides its advisors the ability to utilize within client accounts institutional-style approach, that incorporates disciplined, dynamic rebalancing process with the goal of smoothing volatility in returns.
From 2014-2018 and in 2021-2022, Krilogy® was named to the St. Louis Business Journal's list of the Fastest Growing Companies in the region, as well as the INC 5000 list of the country's fastest growing companies from 2014-2022. The firm was named among St. Louis' "Best Places to Work" in 2021 by the St. Louis Business Journal for the sixth time. Krilogy® has also been honored by the St. Louis Business Journal with the publication's "Best Places to Work for Young Professionals" in 2018, and the "Advancement of Women" award in 2020. The firm was recognized by the Women's Foundation of Greater St. Louis in 2020 and 2022 for demonstrating excellence in workplace gender equity. In 2021, the firm earned a spot among InvestmentNews' annual list of the Best Places to Work for Financial Advisors. Inc. Magazine named Krilogy® among the nation's Best Workplaces and the St. Louis Post-Dispatch recognized the firm among region's Top Workplaces in 2021 and 2022. In 2017 and 2018, Krilogy® received a Top Company Cultures award from Entrepreneur Magazine. Krilogy® was also listed in the 2016, 2018, 2019 and 2020 Financial Times FT 300 list of the country's top Registered Investment Advisory (RIA) firms. For additional information and disclosures about awards and honors received by Krilogy® and its advisors, please click here or call 314.884.2800.
KEP Law, LLC d/b/a Krilogy® Law is an independent law firm affiliated with Krilogy® through common ownership. KEP Law services both Krilogy® and Non-Krilogy® clients. The choice of a lawyer is an important decision and should not be solely based upon advertisement.