Krilogy®, a St. Louis-based wealth management firm with more than $1.5 billion in assets, is pleased to announce the addition of Ryan Powers, CFP® to its team of Senior Wealth Managers. Powers is the latest financial professional to join Krilogy® in recent weeks as the firm expands in all areas of wealth planning, investment management, and client service.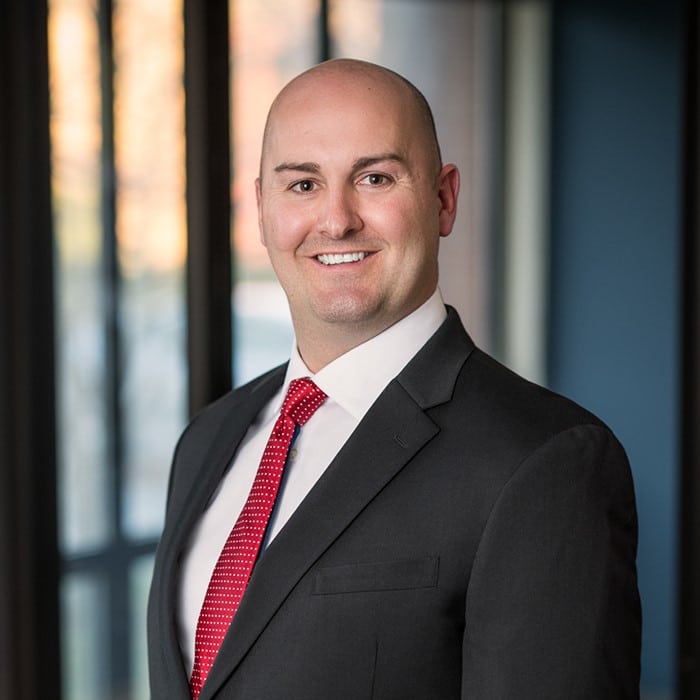 Powers holds over a decade of experience in the financial services industry and brings a passion for serving clients with a comprehensive approach to their wealth management plans. He focuses his practice on high-net-worth individuals who require a sophisticated level of financial, tax and estate planning, ensuring that they're ready for whatever decisions they may face as they journey throughout their financial lives.
"The Krilogy® team is proud to have built a culture, investment platform, and support team that add a tremendous amount of value to both the client and advisor experience," said Kent Skornia, Krilogy® President and CEO. "Ryan is driven by providing the highest level of intelligence, guidance and solutions to address a clients' complex needs. Krilogy® has the platform in place to support him in making an immediate impact on clients' lives."
The team-based environment at Krilogy® will allow Powers to serve as mentor and coach to junior advisors. His genuine desire to share his knowledge, experience and insights will further the professional development of those new to the industry, helping them to build their businesses, learn the technical and emotional sides of planning, and deliver trusted guidance to clients. The addition of Powers to the team will contribute to Krilogy's growth in assets, both through his own business and the support he will offer to other advisors in the firm.
"Krilogy's values of Dedication, Abundance and Leadership are ever-present in the organization, creating an energy and atmosphere that I knew I wanted to be a part of," said Powers. "I'm excited to join a team where I can collaborate with my peers, leverage sophisticated technology and gain access to a wide range of insights that will further advance the wealth planning and management services I provide for clients."
Powers earned a dual degree in Finance and Economics from Southern Illinois University at Edwardsville in 2007. He holds his CERTIFIED FINANCIAL PLANNERTM designation from Certified Financial Planner Board of Standards, an advanced credential which involves a rigorous course of study followed by a six-hour examination and continuing education requirements.
About Krilogy®:
Krilogy® is an independent wealth management firm known for putting in relentless effort to develop strategies and manage clients' wealth, fostering a sense of confidence and readiness for the future. Founded in 2009, the firm takes an institutional-style approach, and has a disciplined, dynamic rebalancing process that leads to less volatility in returns. Krilogy® believes in the firm's fierce independence, which allows the team to be plan-driven, not product-driven, and operate with a "client first, firm second" philosophy. From 2014 through 2018, Krilogy® was named to the St. Louis Business Journal's list of the Fastest Growing Companies in the region, as well as the INC 5000 list of the country's fastest growing companies from 2014-2020. The firm was named among St. Louis' "Best Places to Work" in 2018 by the St. Louis Business Journal for the fifth time. Krilogy® has also been honored by the St. Louis Business Journal with the publication's "Best Places to Work for Young Professionals" in 2018, and the "Advancement of Women" award in 2020. The firm was also recognized by the Women's Foundation of Greater St. Louis in 2020 for demonstrating excellence in workplace gender equity. In 2017 and 2018, Krilogy® received a Top Company Cultures award from Entrepreneur Magazine. Krilogy® was also listed in the 2016, 2018, 2019 and 2020 Financial Times FT 300 list of the country's top Registered Investment Advisory (RIA) firms. For additional information and disclosures about awards and honors received by Krilogy® and its advisors, please click here or call 314.884.2800.