Krilogy®, an independent wealth management firm with more than $1.6 billion in assets, is pleased to announce that Patrick Monahan has earned the Accredited Investment Fiduciary® (AIF®) Designation from the Center for Fiduciary Studies®, the standards-setting body for Fi360.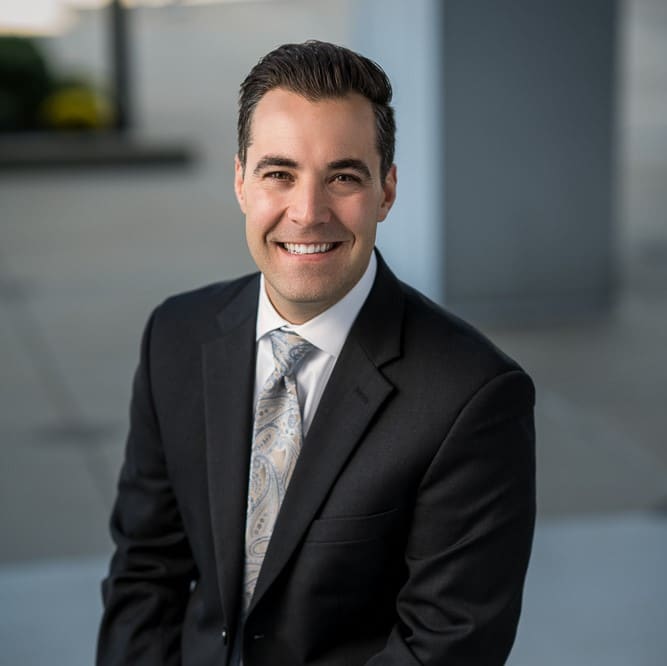 The AIF® Designation signifies specialized knowledge of fiduciary responsibility and the ability to implement policies and procedures that meet a defined standard of care. The designation is the culmination of a rigorous training program which includes a comprehensive, closed-book final examination under the supervision of a proctor, and agreement to abide by the Center's Code of Ethics and Conduct Standards. Completion of continuing education and adherence to the Code of Ethics and Conduct Standards are required to maintain the AIF® Designation.
"At Krilogy, we are fiduciaries for our clients, always putting their overall financial wellbeing first, monitoring their plans throughout their financial lives and monitoring progress towards their goals," said Monahan. "Earning this designation has been a natural progression in my commitment to that fiduciary responsibility, and an extension of the due diligence work I perform as part of Krilogy's Investment Committee to identify funds that align well with our clients' investment strategies. It also furthers my ability to support employer-sponsored retirement plans which require an enhanced level of fiduciary knowledge and best practices to reduce business risk."
Krilogy® was founded in 2009 as an independent wealth management firm operating with a client-first, firm-second philosophy. The team follows a disciplined approach to investing which focuses on minimizing volatility in returns. This is achieved through the extensive due diligence of the firm's Investment Committee which leverages a process to allow for deep dives into each fund under consideration. Monahan has been a member of the committee since 2011.
"Patrick always demonstrates the highest level of leadership, dedication to serving others, and abundance in going above and beyond for clients," said Kent Skornia, President and CEO of Krilogy. "Earning his AIF® designation is a demonstration of his commitment to client care as he deepens his already-extensive fiduciary acumen."
Monahan joined Krilogy® in 2010 and was named partner in 2016. He works with professionals, business owners, and high-net-worth individuals and families.
About Fi360
Fi360, a Broadridge company, is a fiduciary education, training and technology company, helping financial intermediaries use prudent fiduciary practices to profitably gather, grow and protect investors' assets. Since 1999, the firm has provided financial professionals with the tools necessary to act as a fiduciary in their work with investors. Headquartered in Pittsburgh, PA, Fi360 is the home of the Accredited Investment Fiduciary® (AIF®) Designation, the Fiduciary Focus Toolkit™ and the Fi360 Fiduciary Score®. Learn more at www.Fi360.com, via Twitter or on LinkedIn.