Krilogy Financial, a St. Louis financial services firm, has promoted Financial Advisor Matthew Haywood to the position of Team Lead. Haywood currently leads Krilogy's Retirement Plan Advisor Group which focuses on helping businesses develop their employee retirement plans. He will continue this area of focus in his role as Team Lead.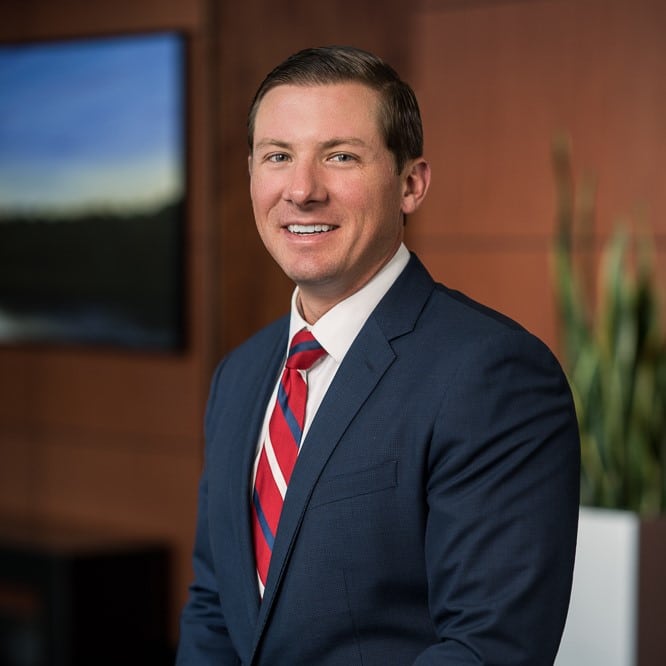 Haywood was among the first advisors to join Krilogy upon the firm's founding. In 2014, he earned his Accredited Investment Fiduciary® (AIF) designation, a process which deepened his knowledge of regulations governing employee sponsored retirement plans, helping them understand their fiduciary responsibility and putting processes in place to keep plans in compliance.
"Matt has a history of going above and beyond for his clients and team members at Krilogy," said Kent Skornia, president and founder of Krilogy. "He's well known for his approachability, willingness to help, and giving encouragement to all. These talents will shine and bring great value to those he mentors in his role as Team Lead."
Haywood attended the University of Missouri-Columbia, where he earned his Bachelor's Degree in Political Science. He went on to receive his Masters of Business Administration from Webster University in St. Louis.
"Our value system here at Krilogy centers around teamwork, and being dedicated to supporting others," said Haywood. "The firm has given me an opportunity to live that each day and develop leadership skills that will help our team and clients identify and plan their paths to accomplishment."
In addition to his work at Krilogy, Haywood founded the Michael Palumbo Memorial Scholarship Fund at his alma mater, St. Louis University High School, and chairs the fund's annual golf tournament each April. He also serves as membership chair of the Loyola Academy Friends Board. Haywood lives in Glendale with his wife and sons.
About Krilogy Financial®
Krilogy Financial® is an independent financial services firm focused on developing customized wealth management strategies for today's investor. From wealth management to wealth accumulation, Krilogy Financial® offers a seamless pathway to unite each client's complete financial needs in one location. The firm's expertise is centralized within three key building blocks of financial success: financial planning, portfolio management and insurance services. In 2014 and 2015, Krilogy was named to the St. Louis Business Journal's list of the Fastest Growing Companies in the area, and the INC 5000 list of the country's fastest growing companies. For information, call 314.884.2800 or visit www.krilogy.com