Krilogy Financial, a St. Louis-based financial services firm, has recently named Senior Financial Advisor, Patrick O'Brien, partner of the firm.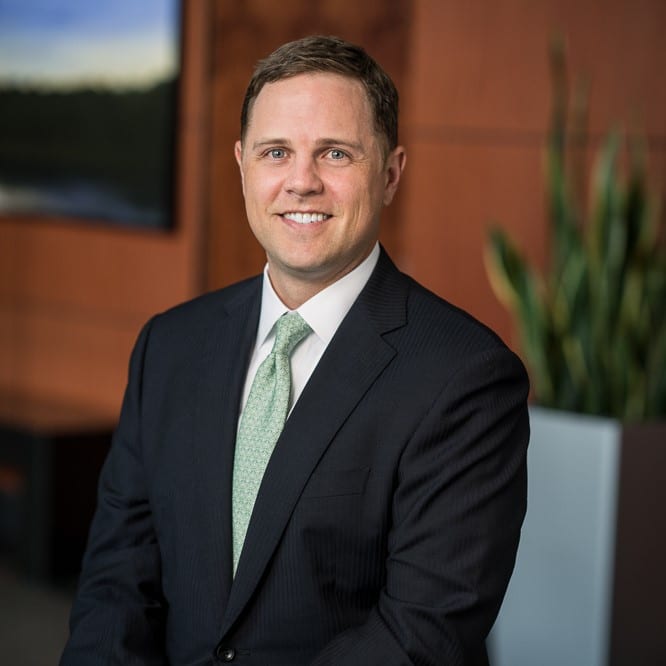 Recently named one of the Top 100 St. Louisans to Know by St. Louis Small Business Monthly, O'Brien's impact on Krilogy's business, culture, and vision for the future has helped lead to the rapid level of growth the firm has experienced. He serves on the Executive Leadership Team and manages Krilogy's Advisor Directed Trust Department. Highly respected by clients and colleagues at Krilogy, O'Brien is well known for his straightforward thinking and ability to solve complex financial problems.
"I have a great deal of respect for Pat, not just for his hard work, but because each day he lives our vision of putting the client first," said Krilogy's President Kent Skornia, "He digs deep and has the uncanny ability to unpack even the most complex, emotionally charged situations and propose insightful options. Clients recognize this and other team members turn to him for support and mentorship."
"The culture here at Krilogy has allowed me to further develop as a leader, both for my clients and internally at the firm," said O'Brien, "We've created a vision and values that allow that to happen, and as partner, I'm proud to have the opportunity to instill it in the next generation of advisors."
O'Brien is a recipient of the prestigious 5-Star Wealth Manager award1, and holds his CFP® designation from the Certified Financial Planner Board of Standards, as well as his CFS® designation from the Institute of Business and Finance.
A graduate of University of Missouri, O'Brien works with the National MS Society, and 2015 and 2016 participant in the organization's MS Corporate Achievers' Program.
About Krilogy Financial®
Krilogy Financial® is an independent financial services firm focused on developing customized wealth management strategies available to a broad spectrum of clients. From wealth management to wealth accumulation, Krilogy Financial offers a seamless pathway to unite each client's complete financial needs in one location. The firm's expertise is centralized within three key building blocks of financial success: financial planning, portfolio management and insurance services. In 2014, 2015, and 2016, Krilogy was named to the St. Louis Business Journal's list of the Fastest Growing Companies in the area, and the INC 5000 list of the country's fastest growing companies in 2014 and 2015. The firm was also named among St. Louis' "Best Places to Work" in 2016 by the St. Louis Business Journal and was listed in the Financial Times FT 3002 list of the country's top Registered Investment Advisory (RIA) firms. For information, call 314.884.2800 or visit www.krilogy.com.