Patrick Monahan of Krilogy Financial®, a St. Louis-based financial services firm, was recently named as a partner in the firm.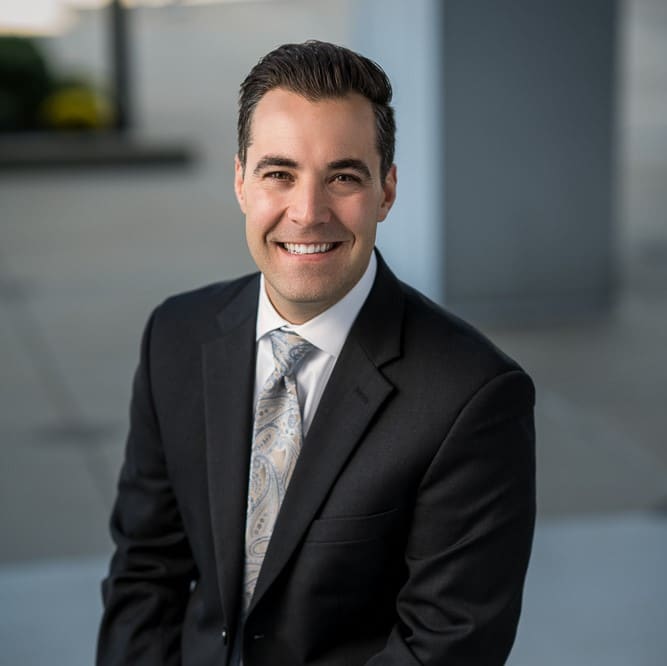 Monahan, a Senior Financial Advisor, came on board with Krilogy in its early stages. His contribution to the firm has played a key part in its growth and success. Monahan takes an active role in mentoring other advisors develop in their career, while implementing financial solutions for his clients. He also serves on Krilogy's Private Client Committee, the Executive Leadership Committee, and the Investment Committee.
"As one of our first team members, Patrick has been a key leader here, working tirelessly to help build our foundation, including culture, processes, and vision," said Kent Skornia, President of Krilogy, "He had the faith and insight to become part of the Krilogy vision as we got started and continues to play an instrumental role in continuing to grow into the future."
"Krilogy's vision and culture was unlike anything I'd experienced in the financial services industry, and I was compelled to be a part of creating a new and better experience for clients," said Monahan. "Being named partner is a great honor and recognition of all that the firm has accomplished."
Patrick is a graduate from The University of Missouri – Columbia, and is active in the St. Louis community. He serves as Chair of the Alzheimer's Association's Development Committee, played an integral role in building a partnership between the St. Louis Blues and the Association's annual Walk, and has received an Honoree Leadership Award for the MS Corporate Achievers' Club for his work with the National MS Society.
About Krilogy Financial®
Krilogy Financial® is an independent financial services firm focused on developing customized wealth management strategies available to a broad spectrum of clients. From wealth management to wealth accumulation, Krilogy Financial® offers a seamless pathway to unite each client's complete financial needs in one location. The firm's expertise is centralized within three key building blocks of financial success: financial planning, portfolio management and insurance services. In 2014, 2015, and 2016, Krilogy was named to the St. Louis Business Journal's list of the Fastest Growing Companies in the area, and the INC 5000 list of the country's fastest growing companies in 2014 and 2015. The firm was also named among St. Louis' "Best Places to Work" in 2016 by the St. Louis Business Journal and was listed in the Financial Times FT 3001 list of the country's top Registered Investment Advisory (RIA) firms. For information, call 314.884.2800 or visit www.krilogy.com.