Jaime Shelton, Director of Operations at St. Louis-based Krilogy Financial®, was recently named partner at Krilogy. With over a decade of experience in the financial services industry, Shelton is Krilogy's first female partner.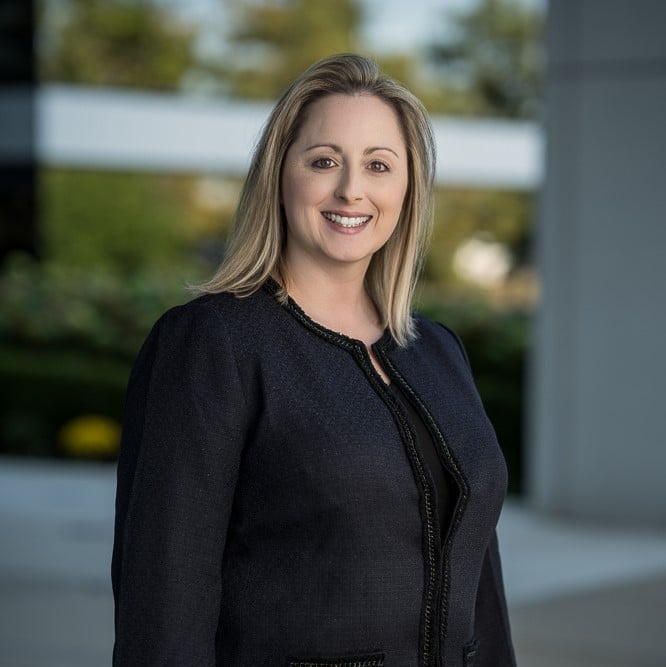 Recently named a "Hero in Business" by St. Louis Small Business Monthly, Shelton started at the firm as an assistant to Krilogy President Kent Skornia. She has steadily advanced in her career, having received Krilogy's first annual Art of Accomplishment Award in 2012.
"Jaime is part of the heart and soul of Krilogy," said Skornia, "She and I worked together at a previous firm, and I knew I wanted her to be a part of the founding of Krilogy. She helped me build this organization from the ground up, and her contributions have been remarkable."
"Helping to build an organization, along with its mission and values, is a great privilege and responsibility," said Shelton, "As the first female partner at Krilogy, I'll continue to deepen that work, and encourage other women here in their leadership development, as Krilogy is the ideal place for women in the financial services industry to grow their careers."
In addition to her work inside the firm as Director of Operations, Shelton also organizes the firm's participation in charitable events for organizations like St. Jude Children's Research Hospital and the American Heart Association's Heart Walk. She is also very active with Habitat for Humanity of St. Charles County, where she currently serves on the Family Selection Committee to identify, interview and choose the families for whom the organization will build homes.
Shelton, a graduate of Southeast Missouri State University, has worked in client services for nearly 15 years. She also holds her Life and Health, and Notary licenses.
About Krilogy Financial®
Krilogy Financial® is an independent financial services firm focused on developing customized wealth management strategies available to a broad spectrum of clients. From wealth management to wealth accumulation, Krilogy Financial® offers a seamless pathway to unite each client's complete financial needs in one location. The firm's expertise is centralized within three key building blocks of financial success: financial planning, portfolio management and insurance services. In 2014, 2015, and 2016, Krilogy was named to the St. Louis Business Journal's list of the Fastest Growing Companies in the area, and the INC 5000 list of the country's fastest growing companies in 2014 and 2015. The firm was also named among St. Louis' "Best Places to Work" in 2016 by the St. Louis Business Journal and was listed in the Financial Times FT 3001 list of the country's top Registered Investment Advisory (RIA) firms. For information, call 314.884.2800 or visit www.krilogy.com.