St. Louis, MO – Krilogy® has been honored with yet another national award for the firm's workplace culture, landing a spot on Inc. Magazine's 2021 list of the Best Workplaces in the U.S. This follows closely on the heels of the recent InvestmentNews announcement that ranked Krilogy® among the country's Best Places to Work for Financial Advisors.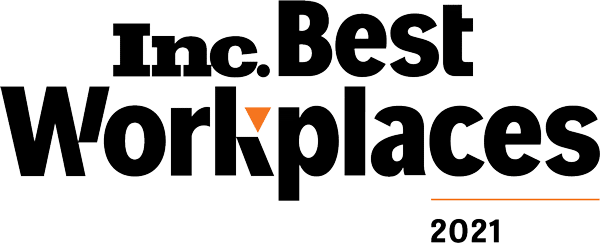 Thousands of companies across the United States applied for consideration, with only a small fraction earning the distinction as one of Inc.'s 2021 Best Workplaces. Kent Skornia, President and CEO of Krilogy®, points to the values-based foundation upon which the firm was built as the catalyst for the winning workplace.
"Krilogy attracts talented individuals who have learned of our culture and see firsthand that we're doing something different here," said Skornia. "It's an environment that puts people first, provides the technology, support and teamwork for all to succeed, and positions client wellbeing at the forefront of all we do. This is made possible through the dedication, abundance and leadership of all Krilogy® team members who are passionate advocates of our values here in the office and in the community. I'm proud of everyone's work and honored to be named one of Inc. Magazine's Best Workplaces in the country."
Each company nominated for the Inc. Best Workplaces award took part in an employee survey, conducted by Quantum Workplace, on topics including management effectiveness, perks, benefits and fostering employee growth.
"The definition of a positive workplace has changed drastically over the past year," said Inc. magazine editor-in-chief Scott Omelianuk. "Stocked fridges and nap pods were no longer perks many companies could rely on once work went remote. So, this year's list is even more important as it reveals organizations that continue to enrich the lives of their employees amid a pandemic."
Krilogy® has earned a local and national reputation for its workplace culture. In addition to the most recent Inc. and InvestmentNews honors, the firm has been recognized as a "best place to work" multiple times by Entrepreneur Magazine and the St. Louis Business Journal, which also awarded Krilogy® with the Advancement of Women Award in 2020 and the Best Places to Work for Young Professionals in 2018.
For more information about the Inc. Best Workplaces Award, please visit: https://www.inc.com/profile/krilogy.
About Krilogy®
Krilogy® is an independent wealth management firm known for putting in relentless effort to develop strategies and manage clients' wealth, fostering a sense of confidence and readiness for the future. Founded in 2009, the firm takes an institutional-style approach, and has a disciplined, dynamic rebalancing process that leads to less volatility in returns. From 2014 through 2018, Krilogy® was named to the St. Louis Business Journal's list of the Fastest Growing Companies in the region, as well as the INC 5000 list of the country's fastest growing companies from 2014-2020. The firm was named among St. Louis' "Best Places to Work" in 2018 by the St. Louis Business Journal for the fifth time. Krilogy® has also been honored by the St. Louis Business Journal with the publication's "Best Places to Work for Young Professionals" in 2018, and the "Advancement of Women" award in 2020. The firm was recognized by the Women's Foundation of Greater St. Louis in 2020 for demonstrating excellence in workplace gender equity. In 2021, the firm earned a spot on InvestmentNews' annual list of the Best Places to Work for Financial Advisors, as well as the Inc. Magazine list of the nation's Best Workplaces. In 2017 and 2018, Krilogy® received a Top Company Cultures award from Entrepreneur Magazine. Krilogy® was also listed in the 2016, 2018, 2019 and 2020 Financial Times FT 300 list of the country's top Registered Investment Advisory (RIA) firms. For additional information and disclosures about awards and honors received by Krilogy® and its advisors, please click here or call 314.884.2800.
About Inc. Media
The world's most trusted business-media brand, Inc. offers entrepreneurs the knowledge, tools, connections, and community to build great companies. Its award-winning multiplatform content reaches more than 50 million people each month across a variety of channels including websites, newsletters, social media, podcasts, and print. Its prestigious Inc. 5000 list, produced every year since 1982, analyzes company data to recognize the fastest-growing privately held businesses in the United States. The global recognition that comes with inclusion in the 5000 gives the founders of the best businesses an opportunity to engage with an exclusive community of their peers, and the credibility that helps them drive sales and recruit talent. The associated Inc. 5000 Conference is part of a highly acclaimed portfolio of bespoke events produced by Inc. For more information, visit www.inc.com.
About Quantum Workplace
Quantum Workplace, based in Omaha, Nebraska, is an HR technology company that serves organizations through employee-engagement surveys, action-planning tools, exit surveys, peer-to-peer recognition, performance evaluations, goal tracking, and leadership assessment. For more information, visit QuantumWorkplace.com.