Krilogy Financial®, a wealth management firm with multiple locations in the St. Louis area, recently added Michael Barbercheck to the team as a financial advisor. Barbercheck will focus on leveraging Krilogy's independence, teamwork and investment platform to help meet specific client objectives in managing their wealth.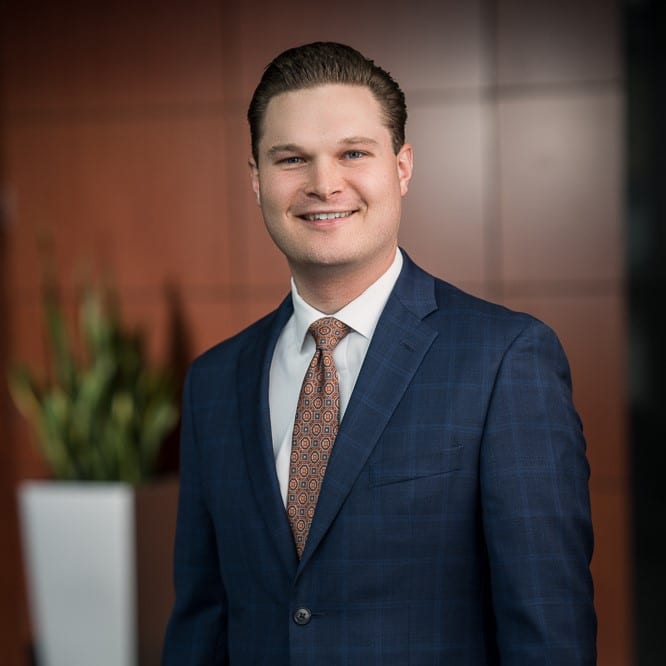 "Michael comes to Krilogy with a background in customer service and demonstrates an inherent desire to always be in service to others," said Nathan Holt, Director of Advisor Development and Financial Advisor. "It's clear that he has that client-first philosophy we all share here at Krilogy. This will drive him to build long-lasting, impactful relationships to help his clients live meaningful lives and accomplish their goals."
Barbercheck began his career with Krilogy in 2018 upon his graduation from St. Louis University. His mission of helping others and experience in customer service led him to become a financial planner, and he quickly found that Krilogy was an ideal fit to provide him with the technology, tools and culture to best serve his clients.
"We've witnessed Michael already beginning to flourish in our culture of teamwork," said Holt. "Here, he is able to apply the knowledge of senior advisors, our investment committee and his peers as he works to develop wealth management plans."
Barbercheck is a native of Webster Groves, Missouri. He is active as a St. Louis University alum and serves on several committees for Glendale Lutheran Church. Outside of work and service to the community, he enjoys fishing, sports, and playing his guitar.
About Krilogy Financial®
Krilogy is an independent money management firm known for putting in relentless effort to develop strategies and manage clients' wealth. Founded in 2009, the firm takes an institutional-style approach, and has a disciplined, dynamic rebalancing process that leads to less volatility in returns. Krilogy believes in the firm's fierce independence, which allows the team to be plan-driven not product-driven, and operate with a "client first, firm second" philosophy. From 2014 through 2017, Krilogy has been named to the St. Louis Business Journal's list of the Fastest Growing Companies in the region, as well as the INC 5000 list of the country's fastest growing companies. The firm was named among St. Louis' "Best Places to Work" in 2018 by the St. Louis Business Journal for the fifth time and was the winner of the publication's 2018 "Best Places to Work for Young Professionals" Award. Krilogy was also listed in the 2016 Financial Times FT 300 list of the country's top Registered Investment Advisory (RIA) firms. For information, call 314.884.2800.