St. Louis, MO- Krilogy Financial®, a St. Louis-based financial services firm, has added Hanh Nguyen to the team of Financial Advisors in its St. Charles County office. In this position, Nguyen will work with clients to develop wealth management plans leveraging Krilogy's disciplined planning and investment practices.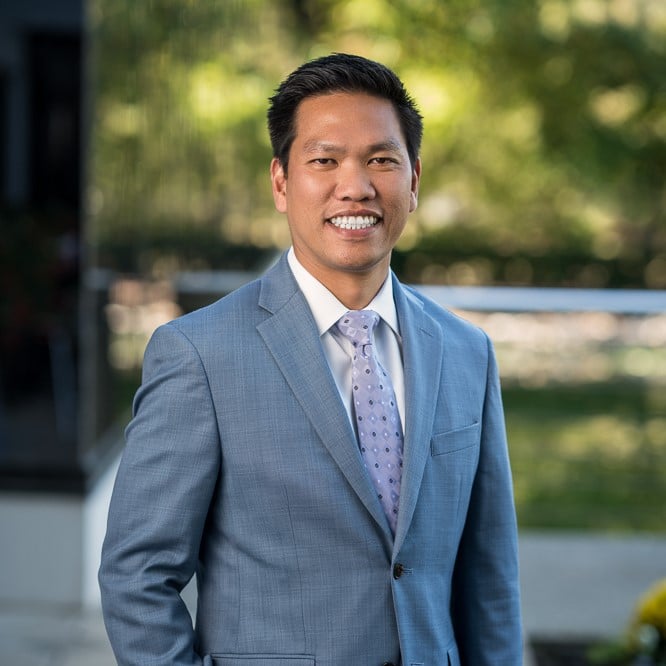 "We are very fortunate to have attracted Hanh to Krilogy," said Michael Brown, Branch Director for Krilogy's St. Charles County office. "He has an extensive background in education, and possesses an extremely focused mentality. Hanh sought a firm where he could deliver clear and independent advice to his clients with a fiduciary standard. We are excited to have him as a member of the Krilogy St. Charles team, and look forward to him growing and expanding his reach in the community."
Nguyen brings over a decade of experience in the education industry to Krilogy, and plans to serve as an educator for clients, offering the communication skills, attentiveness and vision required to help them achieve their financial goals.
"My passion lies in serving others, earning trust and actively communicating so that we can clearly identify, prioritize, and create a plan that will help put clients on a path to help them reach their goals – whatever those goals might be," said Nguyen. "Krilogy allows me the environment to serve clients first, and provides the tools and platform to create and execute a wealth management strategy."
Nguyen holds a Bachelor's degree in Computer Science from the New Mexico Institute of Mining and Technology. He also earned his MBA from Lindenwood University, as well as a Master of Educational Administration from Missouri Baptist University. Nguyen lives in Wentzville with his wife and two children.
About Krilogy Financial®
Krilogy Financial® is an independent financial services firm focused on developing customized wealth management strategies available to a broad spectrum of clients. From wealth management to wealth accumulation, Krilogy Financial offers a seamless pathway to unite each client's complete financial needs in one location. The firm's expertise is centralized within three key building blocks of financial success: financial planning, portfolio management and insurance services. In 2014, 2015, and 2016, Krilogy was named to the St. Louis Business Journal's list of the Fastest Growing Companies in the area, and the INC 5000 list of the country's fastest growing companies in 2014 and 2015. The firm was also named among St. Louis' "Best Places to Work" in 2016 by the St. Louis Business Journal and was listed in the Financial Times FT 3001 list of the country's top Registered Investment Advisory (RIA) firms. For information, call 314.884.2800 or visit www.krilogy.com
1 Krilogy Financial had no role in the creation of this survey. The survey was based on a measure of certain factors independently chosen by the Financial Times. Your experiences may vary from the results of the study. The results of the study are not indicative of future performance and may not be representative of any one client's experience. The below link provides a description of the Financial Times Methodology in creation of the 300 Top RIA list. http://www.ft.com/intl/cms/s/0/2b338772-f959-11e4-ae65-00144feab7de.html#axzz491OStqK0