St. Louis, MO- Nathan Holt, Financial Advisor Team Lead at Krilogy Financial® in St. Louis, has been named the firm's new Director of Development. In this role, he will expand his support and mentorship of younger associates to help them enhance their knowledge, build their practice and excel in client service.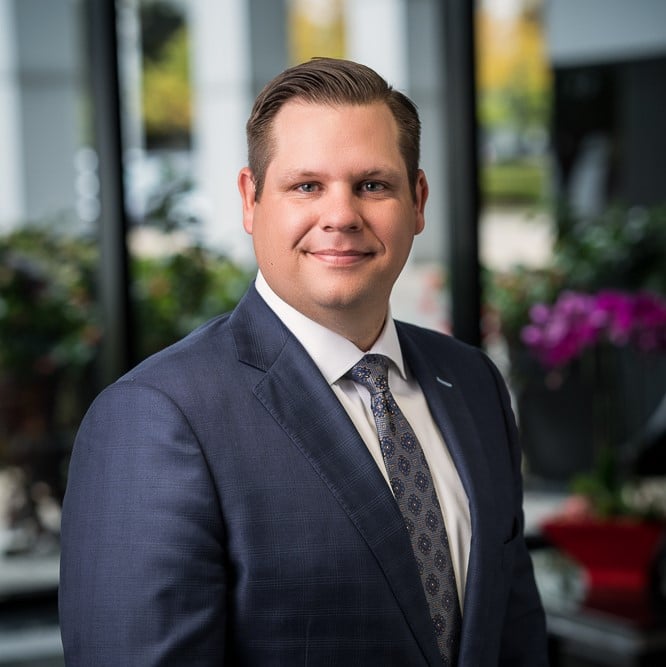 Holt began his career in financial services at Krilogy in 2010, and was the first Krilogy advisor to complete the Krilogy Advisor Development System (KADS), a program designed to help new advisors build their knowledge and skills. In just a few short years, he has built a successful practice within Krilogy, has been named a Team Lead to a group of advisors with over $50 million in assets under management, and continues to earn the respect and loyalty of clients and team members alike.
"I have a passion for helping others, and want to share my experience with younger advisors, giving them guidance and support to help them be successful," said Holt. "I was in their shoes not long ago, and was fortunate to have great mentors and a culture here at Krilogy that allowed me to build my practice and develop into a leadership role. I now want to give that to those who are just stepping into this industry."
As Director of Development, Holt currently oversees seven advisors in Krilogy's Creve Coeur office, providing ongoing training, business support, and mentoring on the Krilogy culture in which service to others, teamwork and leadership take center stage. Regular one-on-one meetings with each advisor focus on how the team can help the advisor reach his or her goals, and provide the education needed to learn the various aspects of financial services.
"One of our first young advisors here at Krilogy, Nathan played a key role in the development of our KADS program, and we quickly realized that his leadership would help to shape the next generation of financial advisors," said Kent Skornia, President & CEO of Krilogy. "His contributions, married with Krilogy's vision of helping young advisors be successful, have helped us attract great young talent who are contributing to the firm in many positive ways."
Holt attended the University of Missouri where he graduated from the school's Personal Financial Planning Program. He remains an active alumnus. He also serves on the Finance Committee for Family Resource Center, and is Recruitment Chair for the First Tee of Greater St. Louis Young Professionals Board.
About Krilogy Financial®
Krilogy Financial® is an independent financial services firm focused on developing customized wealth management strategies for today's investor. From wealth management to wealth accumulation, Krilogy Financial® offers a seamless pathway to unite each client's complete financial needs in one location. The firm's expertise is centralized within three key building blocks of financial success: financial planning, portfolio management and insurance services. In 2014 and 2015, Krilogy was named to the St. Louis Business Journal's list of the Fastest Growing Companies in the area, and the INC 5000 list of the country's fastest growing companies, and has also been named among St. Louis' "Best Places to Work" by the St. Louis Business Journal. For information, call 314.884.2800 or visit www.krilogy.com.