Each year, St. Louis Small Business Monthly compiles its list of the St. Louis region's best wealth advisors, as nominated by readers. This year, Krilogy is pleased to announce that Associate Wealth Advisor Hanh Nguyen has been named to the 2020 list.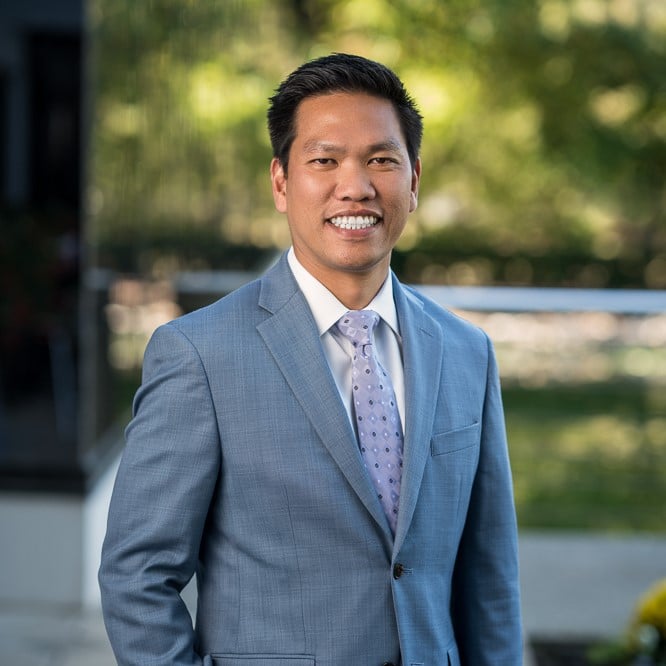 In 2016, Hanh joined Krilogy's St. Charles County team, bringing his extensive background in education to the firm. This experience allowed him to quickly gain a reputation as a trusted guide for clients, providing the insights and leadership to help them feel confident in their financial decision making.
"Hanh takes the opportunity to know his clients on a deep, personal level, building strong relationships and walking closely alongside them on their financial journey," said Michael Brown, Senior Wealth Advisor and Krilogy St. Charles County Branch Manager. "He dedicates his time to serving others, living Krilogy's values of Dedication, Abundance and Leadership each day to make an impact in the firm and in the community."
Hanh is active in the St. Charles County community, serving on the boards of St. Charles County Parks Foundation, Barnes Jewish St. Peters & Progress West Foundation, St. Charles County Family YMCA as well as the local chamber of commerce. He is also a graduate of Vision Leadership of St. Charles County, whose mission is "to educate community and business leaders by providing experiences that will increase awareness, develop leadership skills, and motivate participants to be actively engaged in St. Charles County."
"As a former teacher, I've always focused on being genuine and closely listening to others, paying particular attention to details to offer information and options during the decision-making process," said Nguyen. "I strive for my clients to feel ready for anything they may encounter on their financial journey, which means they understand their options and feel confident about how to approach their next steps. I am honored to be recognized as a Best Wealth Advisor this year and am grateful for the support of my clients and the community."
The 2020 list of the Best Wealth Advisors is available in the February 2020 issue of St. Louis Small Business Monthly.