Krilogy Financial®, a St. Louis-based independent wealth management firm with more than $1 Billion in assets, recently welcomed Josh Willbrand as the latest addition to the team of financial advisors in its St. Charles County Office. In his role, Willbrand will support the creation of comprehensive financial plans, focusing on client needs and leveraging the vast tools and resources of the Krilogy organization.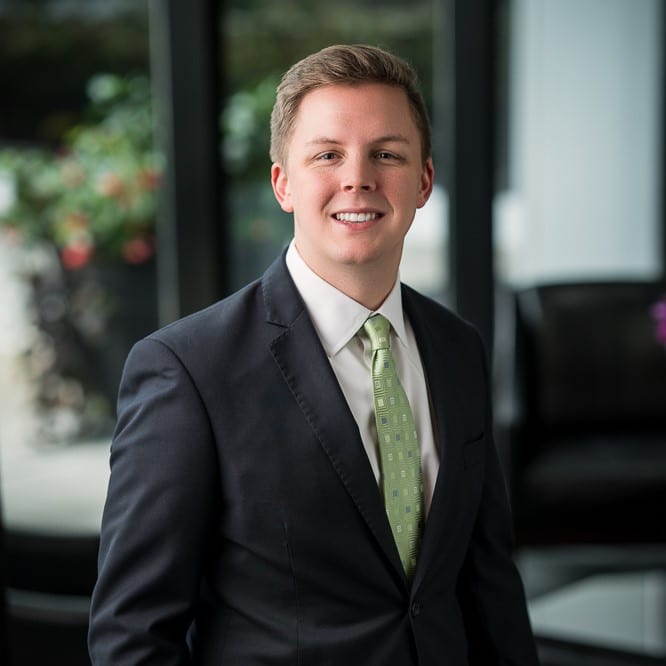 Willbrand has several years of experience in professional services, with recent tenures as a recruiter for worldwide staffing firms. His personal passion lies in a focus on servanthood, providing clients with the most effective service and authentic, trusted communication.
"Our focus for 2019 included the strategic expansion of our team of financial advisors," said Michael Brown, Branch Director for Krilogy St. Charles. "Josh was referred by a Krilogy team member, and I immediately recognized the impact he could make in the St. Charles community and in continuing Krilogy's mission of teamwork and innovation. He shares the commitment to our values of Dedication, Abundance and Leadership, and is excited to build his practice here in his hometown, supporting the delivery of best-in-class wealth management advice."
A St. Charles County native, Willbrand attended Missouri Baptist University, and went on to graduate from Missouri State University with a B.S. in Business Management. During his time at Missouri Baptist, he played collegiate golf, a sport he continues to enjoy in his free time. Willbrand is active in the community, and holds a passion for serving others.
About Krilogy Financial®
Krilogy is an independent money management firm known for putting in relentless effort to develop strategies and manage clients' wealth. Founded in 2009, the firm takes an institutional-style approach, and has a disciplined, dynamic rebalancing process that leads to less volatility in returns. Krilogy believes in the firm's fierce independence, which allows the team to be plan-driven not product-driven, and operate with a "client first, firm second" philosophy. From 2014 through 2018, Krilogy has been named to the St. Louis Business Journal's list of the Fastest Growing Companies in the region, as well as the INC 5000 list of the country's fastest growing companies. The firm was named among St. Louis' "Best Places to Work" in 2018 by the St. Louis Business Journal for the fifth time and was the winner of the publication's 2018 "Best Places to Work for Young Professionals" Award. In 2017 and 2018, Krilogy received a Top Company Cultures award from Entrepreneur Magazine. Krilogy was also listed in the 2016 and 2018 Financial Times FT 300 list of the country's top Registered Investment Advisory (RIA) firms. For additional information and disclosures about awards and honors received by Krilogy and its advisors, please click here or call 314.884.2800.