John M. McArthur, Senior Partner and Chief Investment Officer at Krilogy Financial®, a St. Louis-based financial services firm, recently earned his Certified Investment Management Analyst® Certification from the Investment Management Consultants Association (IMCA). McArthur is among an elite group of professionals globally to hold a CIMA® certification, and one of less than 2% of financial advisors in the United States to earn this designation.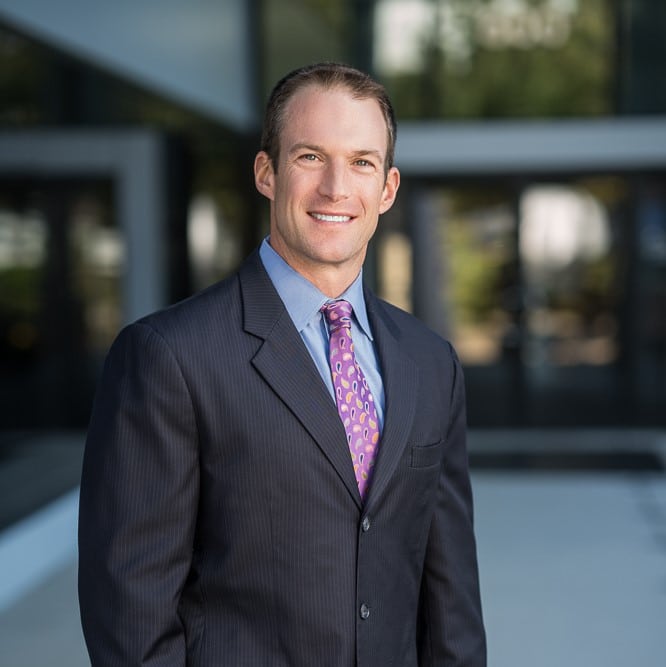 Professionals pursuing the CIMA certification undergo a rigorous training and education program, focusing on the core areas of professional responsibility and standards of practice, applied finance and economics, global capital markets history and valuation, risk considerations, traditional and alternative investments, behavioral finance, portfolio theories, and more. To qualify for the certification, candidates must pass an extensive background check, complete a demanding three-step, graduate level program of study, and pass a comprehensive examination. McArthur completed his studies for the CIMA certification and prepared for his examination through the MIT Sloan Executive Education Program.
"John is a very knowledgeable wealth management professional who brings a great deal of insight and experience to Krilogy clients," said Kent Skornia, President and CEO. "Earning his CIMA® certification is a testament to this high level of knowledge and skill, which is crucial as the firm grows. Krilogy has doubled our assets in a short timeframe, and we are committed to a greater level of accountability to our clients and teammates. John's CIMA, as well as the many certifications achieved by other team members, serve as an example of this commitment."
The Investment Management Consultants Association® was established in 1985 to deliver premier investment consulting and wealth management credentials. ICMA sets the global standards and practices for the investments management profession, offering credentials and tools to best serve clients. The CIMA® certification is the cornerstone of IMCA and is the only credential designed specifically for financial professionals who want to attain a level of competency as an advanced investment consultant. Since April 2011, CIMA certification has been recognized as the only financial services credential in the U.S. to have met an international standard for personnel certification (ISO 17024) and earned accreditation by American National Standards Institute, according to the organization's website.
"The pursuit of the CIMA® certification was driven by my continued and enhanced accountability to our clients and my teammates that instill a lot of faith and trust in me. That confidence is a tremendous honor and worth the sacrifice and commitment to continue to expand my knowledge as an investment professional and as Chief Investment Officer of our Firm" said McArthur. "Very few in this industry pursue this designation, and according to IMCA, only one in three who start the CIMA® process will successfully finish, so I liked the challenge. At Krilogy, we value hard work and accomplishments performed with the intention of providing better service for our clients. Those are principles that were top of mind throughout this process, and I am honored to have had the support of my family and teammates who consistently encouraged me towards this accomplishment."
About Krilogy Financial®
Krilogy Financial® is an independent financial services firm focused on developing customized wealth management strategies available to a broad spectrum of clients. From wealth management to wealth accumulation, Krilogy Financial offers a seamless pathway to unite each client's complete financial needs in one location. The firm's expertise is centralized within three key building blocks of financial success: financial planning, portfolio management and insurance services. In 2014, 2015, and 2016, Krilogy was named to the St. Louis Business Journal's list of the Fastest Growing Companies in the area, and the INC 5000 list of the country's fastest growing companies in 2014 and 2015. The firm was also named among St. Louis' "Best Places to Work" in 2016 by the St. Louis Business Journal and was listed in the Financial Times FT 3002 list of the country's top Registered Investment Advisory (RIA) firms. For information, call 314.884.2800 or visit www.krilogy.com.
1Information on the Investment Management Consultants Association® as presented on the organization's website at www.icma.org
2 Krilogy Financial had no role in the creation of this survey. The survey was based on a measure of certain factors independently chosen by the Financial Times. Your experiences may vary from the results of the study. The results of the study are not indicative of future performance and may not be representative of any one client's experience. The below link provides a description of the Financial Times Methodology in creation of the 300 Top RIA list. http://www.ft.com/intl/cms/s/0/2b338772-f959-11e4-ae65-00144feab7de.html#axzz491OStqK0