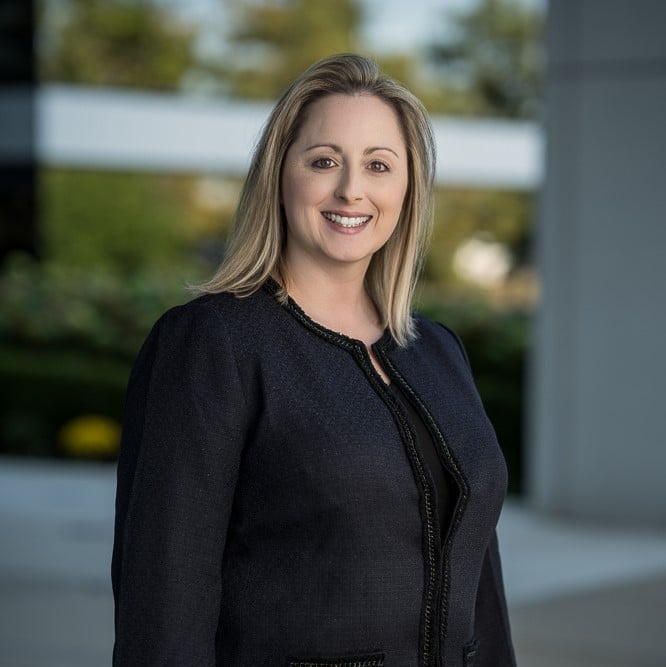 After pursuing a few different career options directly out of college, Jaime Shelton met Kent Skornia. Although she did not know it then, the meeting would shape her career. "At the time, Kent was a financial advisor for another firm in St. Louis and I began working with him as his administrative assistant," she says. Soon Skornia asked Shelton to join him on a new adventure as he pursued his entrepreneurial passions. "When you meet Jaime you notice immediately that she can accomplish almost anything," he says.
By 2008, Skornia started Krilogy Financial®, a financial service and wealth management firm. Shelton realized that in helping Skornia pursue his dream, she would have the opportunity to expand her own skills and expertise. Since joining Skornia at Krilogy Financial, Shelton has done just that and has been able to transition from assistant to director of operations. "I've had the opportunity to help in almost every facet of the firm and gained a priceless amount of knowledge," she says.
Because Shelton joined Krilogy at its inception, she has seen almost every side to the business, which Skornia views as a major asset. "She knows the 'why' we do things and how to accomplish things quickly," he says. "She can execute on so many different levels AND she teaches her teammates this unique skill.
Working with her teammates is something Shelton enjoys most about her role at Krilogy. "Krilogy's team environment sets the firm apart from many others in the industry," she says. "I get the opportunity to see all team members, the financial advisors and the support team grow and develop. This is extremely exciting and encourages me to stay enthusiastic and motivated knowing that our clients are receiving exceptional service and our team is striving for their goals.
Story originally appeared in St. Louis Small Business Monthly
October 2013