St. Louis, MO – Krilogy Financial®, an independent wealth management firm with multiple locations in St. Louis, is pleased to announce that Partner and Senior Financial Advisor J. Patrick O'Brien has been awarded the Certified Trust & Financial Advisor (CTFA) designation from the Institute of Certified Bankers, a subsidiary of the American Bankers Association. In addition to his CTFA, O'Brien also holds the Certified Financial Planner™ designation from the Certified Financial Planner Board of Standards and the Certified Fund Specialist® designation from the Institute of Banking and Finance.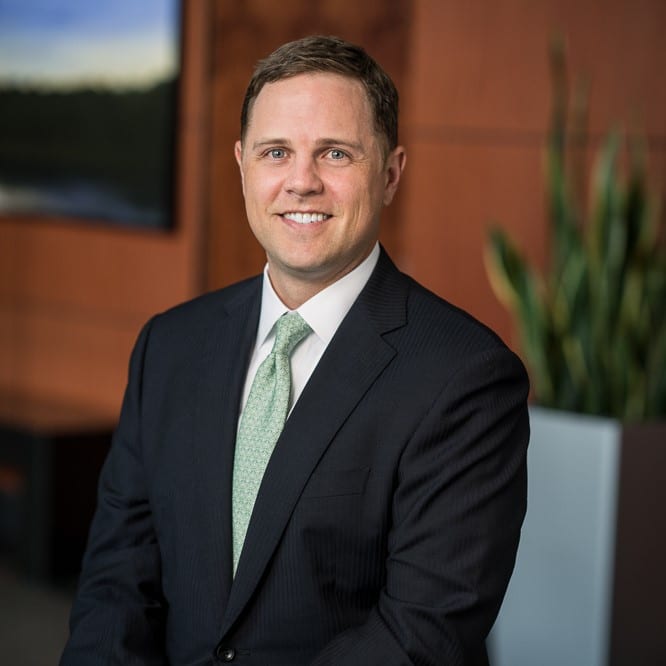 "Pat has committed his career to having the extensive knowledge, and putting in the hard work it takes to serve his clients with their complex wealth management plans," said Kent Skornia, President of Krilogy Financial®. "Adding the CTFA designation to his already extensive list of certifications and awards validates that commitment to clients, and demonstrates his leadership in the firm."
The CTFA designation is awarded to individuals who demonstrate excellence in the field of wealth management and trust. To qualify for the CTFA certification, individuals must have certain levels of experience and education in the trust profession, pass an exam, and agree to abide by a code of ethics. The CTFA exam covers many areas including fiduciary and trust activities, financial planning, tax law and planning, investment management and ethics.
O'Brien joined Krilogy in 2009, and focuses his practice on providing comprehensive wealth management for families, professionals and closely held businesses. He is highly respected as a straightforward thinker and is known for his keen ability to clearly understand what his clients are striving to accomplish. He serves on Krilogy's Executive Leadership team and manages Krilogy's Advisor Directed Trust department. Pat is a graduate of the University of Missouri-Columbia, and currently serves as a board member for the St. Louis Tiger Club which supports the Mizzou Tiger Scholarship Foundation. He is also involved with the National MS Society, serving on the 2015 and 2016 Corporate Achievers Campaign.
Financial services professionals, working through the Institute of Certified Bankers, initiated the CTFA designation and six others in order to establish meaningful standards of knowledge in specialty areas of the financial services industry.  ICB certifications formally recognize those who meet these standards and meet professional continuing education and development requirements.
ICB, with more than 11,000 certified members, provides financial services professionals with confidence, credibility and recognition through its certifications. As a subsidiary of the American Bankers Association, ICB promotes the highest standards of performance in the financial services industry by validating individuals' knowledge and expertise. For more information about the Institute of Certified Bankers and its professional certifications, call 202-663-5092 or visit www.aba.com/icb.
About Krilogy Financial®
Krilogy Financial® is an independent financial services firm focused on developing customized wealth management strategies available to a broad spectrum of clients. From wealth management to wealth accumulation, Krilogy Financial® offers a seamless pathway to unite each client's complete financial needs in one location. The firm's expertise is centralized within three key building blocks of financial success: financial planning, portfolio management and insurance services. From 2014 -2017, Krilogy was named to the St. Louis Business Journal's list of the Fastest Growing Companies in the area, as well as the INC 5000 list of the country's fastest growing companies in 2014, 2015 and 2016. The firm was also named among St. Louis' "Best Places to Work" in 2016 by the St. Louis Business Journal and was listed in the Financial Times FT 300 list of the country's top Registered Investment Advisory (RIA) firms. For information, call 314.884.2800