Krilogy's Michael Brown Traveled to Haiti with Brace For Impact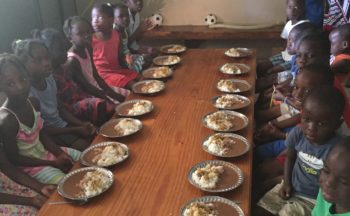 As he recalls his mission trip this March to Haiti, Krilogy's Michael Brown is still moved by Yvelyn, a child, whom greeted him as he arrived at the IDADEE Children's Home. This home, originally founded by former Haitian orphans, was built to provide housing and support to kids in need. Former Cardinal Kyle McClellan was introduced to the house on a mission trip to the country with the Pittsburgh Kids Foundation, and set a goal to raise $200,000 to expand the home and finish the second floor. Brace for Impact, the organization, McCllelan now runs with his wife, raised $225,000 to surpass its $200,000 goal.
Michael met Kyle four years ago, and learned of his mission to help children in Haiti at IDADEE. Since that time, he has been very active in the organization, helping to raise money, organizing events and serving on the Board of Directors. He was part of the fundraising efforts that allowed for the expansion of the home, and was eager for an opportunity to see the completed project and meet the children they were serving. 19 others joined Michael on the trip.
During the trip, the group spent time at IDADEE, met with a doctor from Washington University about a new nutrition program, and met former IDADEE kids whom have gone on to start businesses, or are preparing for higher education including medical school.
Each day, the group sat in a circle and reflected upon the highs and lows they had experienced. Among Michael's highs, he described a little girl who clung to him on his lap for over an hour, and how touched he was to act as a "dad" to her for that short period of time. He also talks of the children who, today, are not just surviving at the home – they're thriving. He told the story of seven-year-old Emmanuella, who was brought to the home by her parents when she was four, telling the staff that she was very sick and she was going to die – and for that reason they had stopped feeding her. After identifying that her affliction was a widespread case of worms throughout her body, she was treated and today serves as the matriarch of the orphanage with the younger kids.
When asked of his lows, Michael reports he regretted that the children wouldn't have experiences with a father like he's had with his own daughter, and that they'd have no one to lean on, or offer a lap, a hug, or advice when they needed it.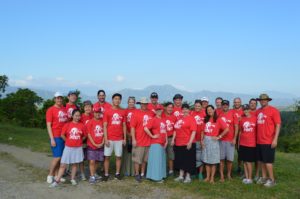 Today, around 30-40 children call IDADEE home. Michael looks forward to continuing his work with the organization and returning to Haiti to visit them all, and see the work that's been made possible through the generosity of Brace For Impact's supporters. To learn more, and find out how you can help, visit braceforimpact46.com.