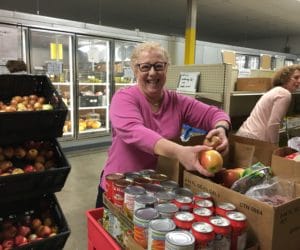 Earlier this summer, the Krilogy team helped to heat things up in the kitchen at this year's Top Pantry Chef event at the Harvey Kornblum Jewish Food Pantry, the 2017 Krilogy Cares partner. The evening's competition featured three local chefs, Michael Del Pietro from Sugo's, Private Chef Brad Hartman, and Matthew Clickert from Cardwell's at Plaza Frontenac.
Each chef was charged with preparing a fabulous, gourmet meal using only ingredients from the food pantry. Each got creative in whipping up delicious dishes, with Brad Hartman taking home the honor of being named "Top Pantry Chef" for 2017.
"It was a fun and engaging way to get the team involved in a cause that's been near and dear to my heart for many years," said Stacy Sloas CFP®, Financial Advisor at Krilogy. "Several of our colleagues attended the event, which included tours of the pantry and the opportunity to ask questions and learn more about organization. Even those who were unable to attend purchased event t-shirts and donated money to the cause."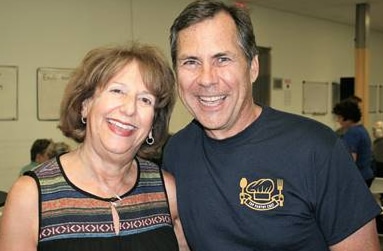 Sloas and Krilogy Senior Vice President and Senior Financial Advisor Steve Green CFP® both serve on the board for Jewish Family and Children's Services which operates the food pantry, located at 10601 Baur Boulevard in St. Louis County.
Krilogy will continue its support and involvement with the Harvey Kornblum Jewish Food Pantry throughout the year, attending events and raising funds for the organization.