When Nathan Holt started his career here at Krilogy in 2010, we knew we had attracted an amazing young talent, but we also knew that Nathan was someone with vision who would not only help shape our processes, but would also offer clients a sincere sense of empathy and willingness to help even through the most challenging of times. His hard work, perseverance, and the trust he's earned from clients and teammates have led him to quickly excel in his career.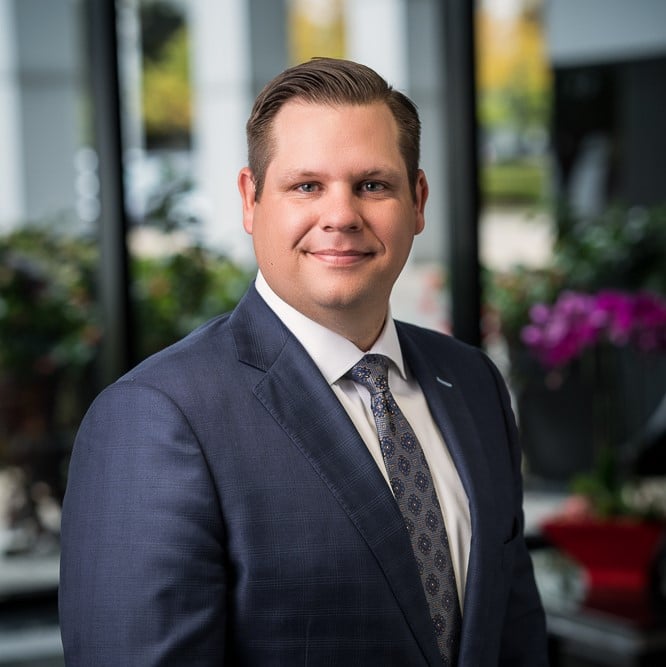 From day one, Nathan knew he wanted to have an impact on helping young advisors grow and develop. He recognized that the industry was aging, with only 5% of advisors under the age of 30. So he looked to the future, knowing that clients deserved to have a sense of longevity for the management of their retirement plans. He worked with senior leadership to help develop the program which is now known as KADS, Krilogy Advisor Development System, a two-year program in which new advisors work with their mentors on sophisticated wealth plans, and learn how to actively establish their own client base. The KADS program gives a blueprint for success and a defined career path to all new advisors at Krilogy.
Nathan was one of the program's first graduates, and is a testament to the impact. Today, he serves as Team Lead and Director of Advisor Development, a role in which he's expanded his mentorship to younger advisors to support them towards accomplishment.
His passion for serving others is ever-present not only with his team members, but also with his clients. He sees each individual as a person in need of assistance. He's drawn from his own family's experience with divorce to help many women who are divorced or widowed, serving as a sounding board for many of the issues they face, including resume building, networking, and general financial acumen. His empathetic nature and sound base of knowledge helps these clients feel more secure and educated.
Outside of Krilogy, Nathan serves as an Advocacy Board Member for Family Resource Center, and volunteers for First Tee and Connections to Success. He is the former Executive Chairperson for the Young Professionals Board for Family Resource Center, where today, he serves on the Advocacy Board working hard with his committee to create future vision and goals. As a volunteer for First Tee of Greater St. Louis, Nathan draws upon his love of golf to instill the values of quality and character into the youth served by the organization. Nathan has also recently served Connections to Success, initially participating in a clothing drive and later approaching the organization to learn what more he could do. Since that first clothing drive, he has led a series of mock interviews with job seekers served by Connections to Success helping them prepare to increase their chances of finding employment.
Nathan and his wife Meghann, married in October, live in St. Louis.