The kind of person that you want in your corner is one who helps you achieve, supports you through challenges, and responds when you need someone to turn to. Michael Brown is the embodiment of these qualities. He is the person who puts himself out there, and who is open to meet with and help anyone, always looking for ways that he can lend something to a situation. It is that genuine compassion and openness that often makes him a client's first call – whether that call is to share a moment of celebration, ask a question, or just be there to listen when a tough or emotional situation arises.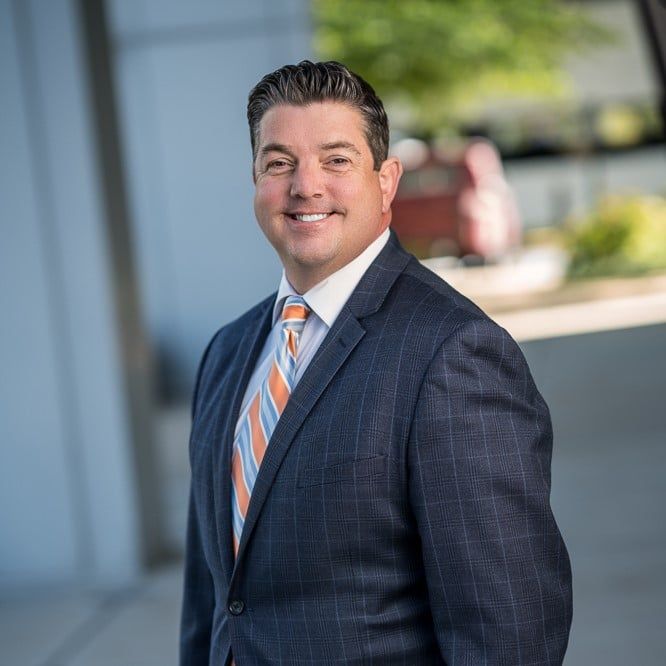 His gift of compassion is married with the knowledge and tools with which he creates financial solutions for clients. This approach has endeared his clients, gaining their trust even in the most dire of times, all because they know Michael will help and put their best interests first no matter what it takes. When you get off the phone with Michael, you know you're on a path, and there is a solution in the works.
Michael's openness to meet and help anyone spans well beyond the walls of Krilogy and his client base. Very active in his community, he serves on the Finance and Legacy Planning Team at Morningstar Church, is part of the Delmar Gardens Speaker Series, and serves on multiple committees in St. Charles County for our aging population. He serves on the board for Brace for Impact, an organization founded by former Cardinal Kyle McClellan to raise funds for children in Haiti. Michael is also involved with the Greater St. Charles County Chamber of Commerce, a member of the Vision St. Charles Class of 2015, and a supporter of many St. Charles County non-profits.
With a career focused on helping clients plan for their retirement and understand their finances that spans nearly 20 years, Michael continues to impart his knowledge not only on his clients, but also on the younger advisors he mentors at Krilogy in his position as Team Lead. He believes his mentorship puts a team in place to serve his clients for the long haul, and helps to instill that passion for serving others in future generations of Krilogy advisors.