Each issue of the Krilogy newsletter will feature a Krilogy advisor who has been selected by the team as a standout in terms of leadership, commitment to Krilogy values, and focus on accomplishment. This quarter, the team has selected Financial Advisor Matthew Haywood.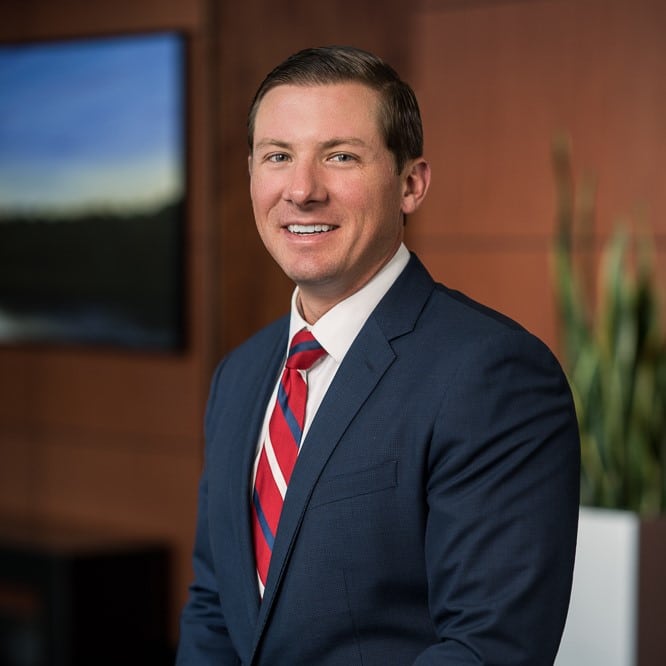 When we at Krilogy talk about Matthew Haywood, some common themes always come up in the conversations. Those themes paint the picture of a hard-working advisor who is loyal, possesses a vast wealth of knowledge in his specialty area, and who has one of the warmest personalities in the office, able to lighten a room with his approachability and sense of humor.

Matthew leads Krilogy's Retirement Plan Advisors Group, working directly with businesses to create employee retirement plans that meet the need of each organization he serves. Never happy with a "good enough" or cookie cutter approach, Matthew lends his experience to educate business owners and HR staff to ensure they have all the options and information they need. Quite simply, he feels they deserve that.

This is a responsibility he takes quite seriously, so much so that he recently went above and beyond to earn his Accredited Investment Fiduciary® (AIF®) designation. Through the accreditation process, he acquired even more in-depth knowledge that he shares with clients to increase their awareness of regulations which govern employer sponsored 401(k), IRA, profit sharing, and other retirement savings plans, as well as the employers' fiduciary responsibility. This is of utmost importance in today's litigious society. Since earning this designation, Matthew has put several processes in place at Krilogy that help provide a checklist of common things that could become problematic to employers if left unchecked, such as ensuring an employer's Investment Policy Statement is in place and up-to-date.

It is that talent for diving deep into his subject matter, the extra care he gives to clients, the incredible work ethic and support for his Krilogy team members that have made Matthew a great asset to the firm since he joined us back in 2009. He's been one of those pioneers, coming on board in the early days of our existence, who have helped shaped Krilogy and our service to clients.