Senior Public Accountant, Matt Mercer, looks back on an exciting year, and starting Krilogy Tax Services, LLC.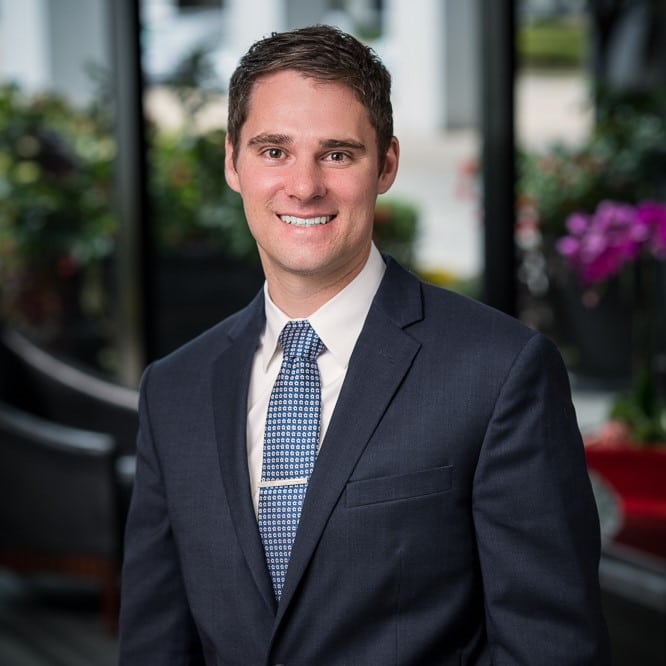 Forward-thinking financial professionals with a genuine desire to find solutions deliver the most value to the client experience. We seek this type of individual to join the Krilogy team, as these characteristics are necessary to serve clients and pave the way for new initiatives. Krilogy Tax Services Senior Public Accountant,
K. Matthew "Matt" Mercer, exemplifies these traits.
A Certified Public Accountant and holder of a Masters degree in Business Administration, Matt became a founding team member of Krilogy Tax Services, LLC in November, 2017. He and I recently discussed how quickly the first year has passed and took time to explore what's next.
After years focusing on the tax implications of past events, Matt now enjoys developing proactive tax strategies for our clients' financial plans. He recalls that this factor was central to his decision to join Krilogy Tax Services. "I think my tax advice has become richer and, I hope, more valuable by being part of a total solution," he told me. "Advice based solely on tax factors can fall short when it's too narrow in scope and there is little time to act."
Not long after Matt came on board, Krilogy Financial Senior Advisor and Partner, Pat O'Brien, took me aside to say, "Having Matt perform tax planning for clients is a game-changer. He's elevating the precision and creativity of financial planning across this entire firm."
I agree. Matt's enthusiasm and commitment to finding creative solutions for clients is irresistible. His intellectual curiosity was key to how quickly he came up to speed on the "big-picture," holistic financial planning we do at Krilogy.
For his part, Matt modestly says he has learned a lot in the past year about what financial advisory firms do, and what differentiates one from another. "I was surprised by how well Krilogy advisors and planners know their clients, and the breadth of the work they do," he explained. "It's also a big help to me, when preparing clients' returns, that the advisory team is there to facilitate and communicate."
A high school and collegiate athlete, Matt still plays soccer whenever he can and enjoys competitive activities. He and his wife, Kelsey, have two sons, Lincoln and Graham. Matt spends most of his free time with the non-profit, Dueling for Lincoln, an organization he and Kelsey founded in memory of Lincoln, whom they lost to Noonan's Syndrome and Juvenile Myelomonocytic Leukemia (JMML). Matt was honored to learn that Dueling for Lincoln was named by his peers as the 2018 Krilogy Cares partner. "The team's enthusiasm to support this cause meant the world to my family, and is a reminder of our dedication to teamwork, both inside and outside of the office," said Matt.