Each issue of the Krilogy newsletter will feature a Krilogy advisor who has been selected by the team as a standout in terms of leadership, commitment to Krilogy values, and focus on accomplishment. This quarter, the team has selected Krilogy Financial Advisor Bill Pohrer, JD, CPA, CFP®.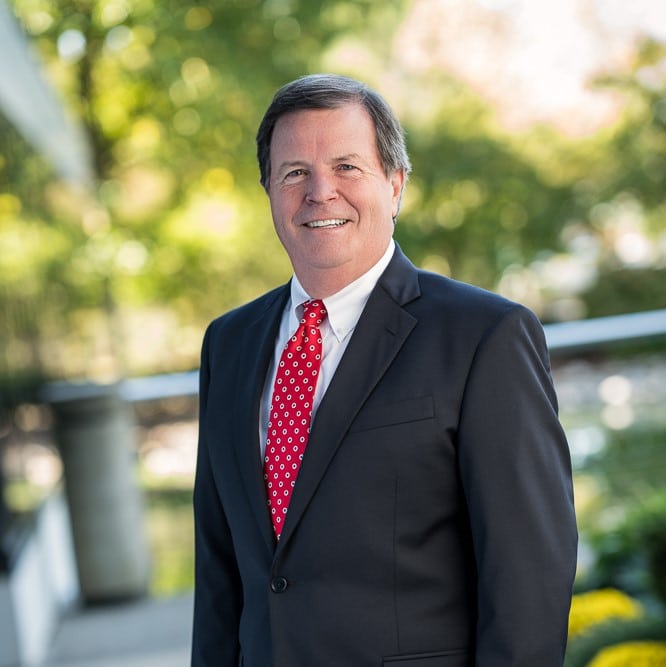 I was recently asked about the greatest strength that Financial Advisor Bill Pohrer brings to his work. While his strengths are many, the first thing that came to mind was his genuine care for people. This was immediately evident during my first meeting with Bill several years ago. I knew he was very smart and credentialed, and had years of experience in wealth management to bring to Krilogy. But as we talked, I saw that there was much more that would make him the perfect fit for Krilogy – and Krilogy the perfect fit for Bill. At Krilogy, he found a place where he would be allowed and encouraged to run his practice with a sole focus on caring for clients. No strange sales quotas or pressures to spend time on production. This may seem like common sense, but it's not the way most financial firms operate. Once Bill realized this kind of environment existed for him at Krilogy, and we saw Bill's inherent drive for client service, it became a natural transition, and he's been a valued member of the team since 2013.
That drive for service is evident in the conversations I have with Bill's clients, who often approach me to share their stories. They tell me how much he cares about their financial success, and how hard he works to help them accomplish their goals, working in cooperation with them to get things done. Clients also talk of his patience and compassion, which I often compare to a doctor having a great bedside manner. His interactions make everyone involved truly feel that they're taken care of. "I don't know where I'd be, or what I'd do, without Bill" is a common statement I hear from his clients. But they don't just tell me, they tell others as well. When clients see a friend or colleague who may need help, they tell them: "Go see Bill. He will take care of you." The same is true of his teammates in the support, service and membership he provides younger advisors.
Bill is very credentialed, and his experience is vast. He is a Financial Advisor and earned his CFP® designation many years ago. This is important in and of itself, yet when you combine that with the fact that Bill is also a licensed attorney and CPA, you get a unique and comprehensive perspective on wealth management and financial planning issues that many others don't provide. Because he's so passionate about serving his team at Krilogy, he's always eager to lend that perspective to all. He's also worked in the corporate world, giving him a different lens through which to view situations, and offering his clients, many of whom are employees of large corporations, the experience and understanding of their plans and planning techniques.
Outside the office, Bill has served as a highly regarded high school water polo official for more than 35 years, and is a member of the Missouri Water Polo Hall of Fame. He attended St. Louis University High School, and went on to college and law school at St. Louis University. Bill has worked in the financial services industry for more than 12 years as a Wealth Manager and Advisor. Bill and his wife reside in Warson Woods.