Krilogy®, a wealth management firm with more than $1 Billion in assets, is pleased to announce that Wealth Advisor Stacy Sloas has received her Certified Senior Advisor® (CSA) designation from the Society of Certified Senior Advisors. This credential is awarded to professionals who demonstrate in-depth knowledge in working with older adults and the ability to address the unique needs and situations they face.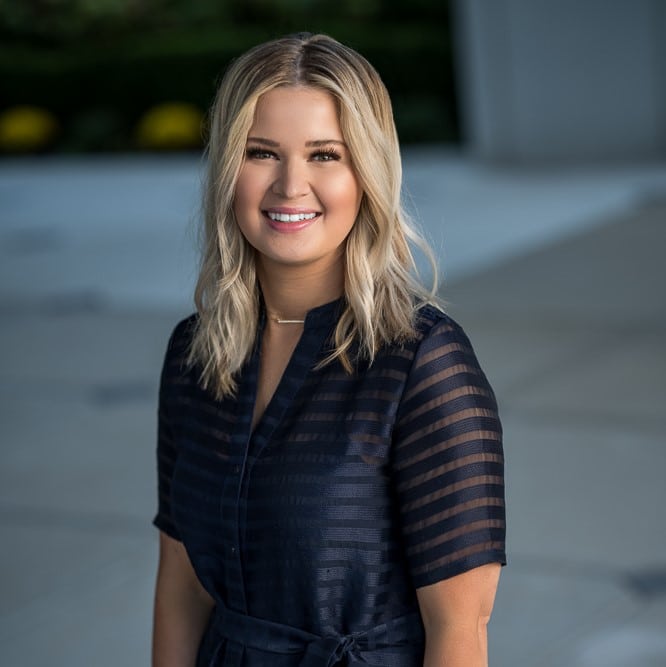 Stacy, who also holds her Certified Financial Planner™ designation, has focused her practice at Krilogy® on working with older clients – drawing passion from her life experiences of helping her own family members as they faced the financial challenges associated with aging. She is well-known for being a trusted resource, intimately understanding her clients' needs, fears and goals. Oftentimes, Stacy is the first person to present information, options and answer questions to build client confidence when it comes to financial decision making.
"Working with older adults is tremendously rewarding," said Stacy. "Oftentimes, my clients haven't had the opportunity to be a part of the household finances, so they feel a great deal of uncertainty. Something as simple as opening the daily mail can cause anxiety. My goal is to be the person they can turn to for any financial matters they may face, as well as all of the life questions and concerns that accompany the aging process."
While financial decisions are certainly a key area of support provided to older adults, Stacy points out the many other situations she's learned to be keenly aware of through her experience, and through the CSA designation process. This includes behavioral changes that can occur, or certain body language that is present which may suggest if the client is being abused, is a victim of fraud, or is being influenced by a family member to make decisions not in his or her best interest.
"Stacy's continuing education to meet clients' needs over and above her current Certified Financial Planner™ designation delivers a tremendous amount of value to both clients and the firm," said Nathan Holt, CFP®, Partner at Krilogy®. "The Certified Senior Advisor® (CSA) designation will allow her to further help her clients with appropriate options and solutions for seniors' individual needs as well as help coach and teach the Krilogy® team of advisors on how to better serve those clients across financial, social and health considerations."
According to the Society of Certified Senior Advisors, the CSA is the leading designation awarded to qualified individuals who pass a rigorous exam and "uphold the highest ethical standards for the benefit and protection of the health and welfare of seniors. CSAs are multidisciplinary professionals who have demonstrated advanced knowledge in the multiple processes of aging." The certification may be earned by a wide range of professionals, providing a broad base of knowledge for those who work with older adults.
"In 2018, census estimates reported that 52 million members of the Baby Boomer generation had reached the age of 65, with another 20 million expected to turn 65 by 2030," said Stacy. "It's important today, and into the future, to genuinely understand the needs of this large segment of our population to serve them well. The in-depth knowledge gained through the CSA process will allow for a custom-tailored and empathetic approach to financial planning for senior clients while helping them make sense of their financial situation through straightforward and clear information."