St. Louis, MO – Krilogy Financial®, a wealth management firm with multiple locations in the St. Louis area, is pleased to announce that Lauren Polsgrove has joined the firm as Practice Manager to Krilogy Partners, Pat O' Brien and Patrick Monahan, and Senior Financial Advisor, Stephen Green. In her role, she will work closely with the Krilogy team, supporting wealth management strategies to serve high-net-worth investors and families.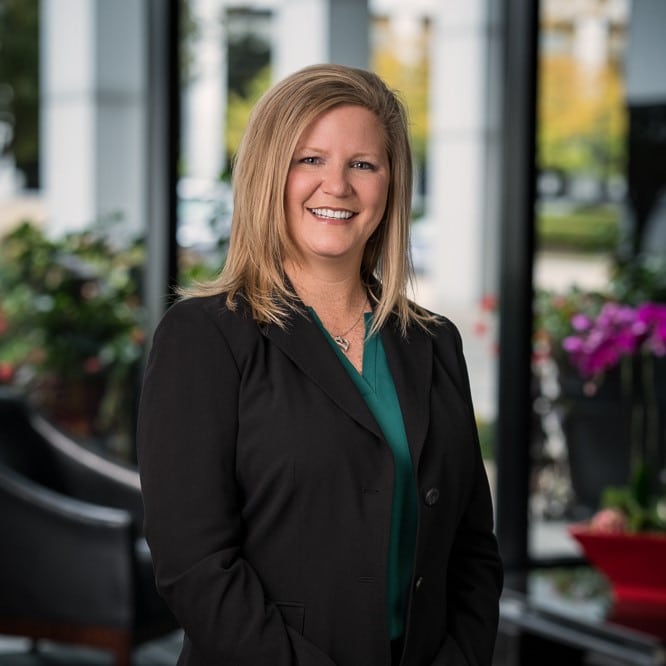 "Lauren's experience will play a key role in Krilogy's commitment to serving clients first, firm second," said O'Brien. "She's someone who strives to exceed customer expectations, and ensures that every client has an exceptional experience when working with the Krilogy team to accomplish their retirement goals."
Polsgrove brings over 18 years of experience in the financial services industry to the firm. She has held many roles in financial planning, focusing on client service and provider relations.
"Since joining Krilogy, Lauren has demonstrated her passion and commitment to the firm's culture, which is based on our values of Dedicated, Abundant, Leadership," said Monahan. "Her enthusiasm for 'The Art of Accomplishment' is ever-present as she supports the team and clients towards their goals."
Polsgrove attended East Central College where she studied Business Management. Outside of the office, she enjoys sports and spending time with family and friends.
About Krilogy Financial®
Krilogy Financial® is an independent financial services firm focused on developing customized wealth management strategies available to a broad spectrum of clients. From wealth management to wealth accumulation, Krilogy Financial® offers a seamless pathway to unite each client's complete financial needs in one location. The firm's expertise is centralized within three key building blocks of financial success: financial planning, portfolio management and insurance services. From 2014 -2017, Krilogy was named to the St. Louis Business Journal's list of the Fastest Growing Companies in the area, as well as the INC 5000 list of the country's fastest growing companies in 2014, 2015 and 2016. The firm was also named among St. Louis' "Best Places to Work" in 2016 by the St. Louis Business Journal and was listed in the Financial Times FT 300 list of the country's top Registered Investment Advisory (RIA) firms. For information, call 314.884.2800