St. Louis, MO – Krilogy Financial®, a wealth management firm with multiple locations in the St. Louis area, has added Jake Thornton to its growing team of financial advisors. In this role, Thornton will assist the team in developing wealth management plans to cater to the individual needs of each client.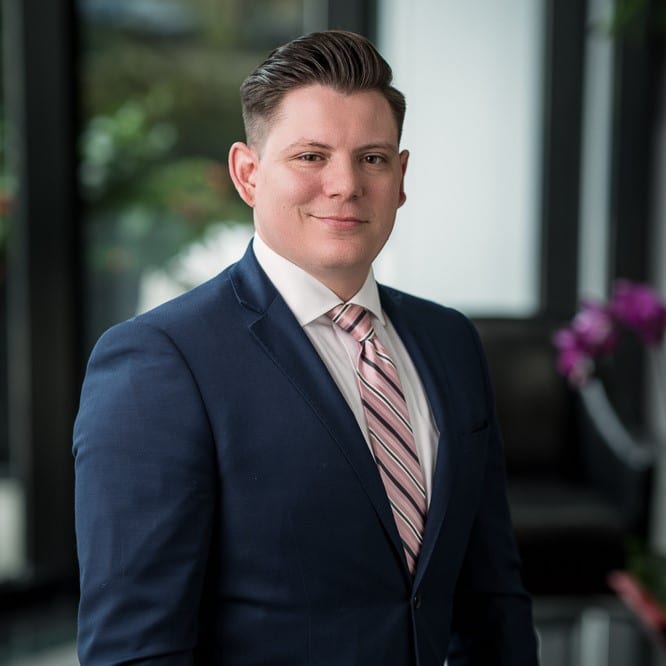 "Jake brings experiences in client service and quality care, which will be a great asset to Krilogy and our clients," said Nathan Holt, Krilogy's Director of Advisor Development. "He will deliver an excellent client experience, something that is of utmost importance to Krilogy."
Thornton joined Krilogy in 2015 as an intern. After obtaining his B.S. in Business Administration with an emphasis in Finance from the University of Missouri – St. Louis, he transitioned to the firm as an advisor. He brings athletic coaching experience to Krilogy, and plans to use investment tools to help clients achieve their financial goals.
"Jake's coaching background is a great fit for our team-based environment here at Krilogy," said Holt. "We believe in supporting all towards accomplishment, which is something that comes naturally to Jake. He'll use that positivity, strategic outlook, and planning capabilities to encourage clients and team members to reach their goals."
Thornton grew up in Columbia, Missouri. Besides his love for financial planning, he has a deep passion for boxing. He currently assists in coaching amateur and professional fighters in the St. Louis area. When he's not coaching, he enjoys spending time on his family farm with friends and his two dogs.
About Krilogy Financial®
Krilogy Financial® is an independent financial services firm focused on developing customized wealth management strategies available to a broad spectrum of clients. From wealth management to wealth accumulation, Krilogy Financial® offers a seamless pathway to unite each client's complete financial needs in one location. The firm's expertise is centralized within three key building blocks of financial success: financial planning, portfolio management and insurance services. In 2014, 2015, and 2016, Krilogy was named to the St. Louis Business Journal's list of the Fastest Growing Companies in the area, as well as the INC 5000 list of the country's fastest growing companies. The firm was also named among St. Louis' "Best Places to Work" in 2016 by the St. Louis Business Journal and was listed in the Financial Times FT 300 list of the country's top Registered Investment Advisory (RIA) firms. For information, call 314.884.2800