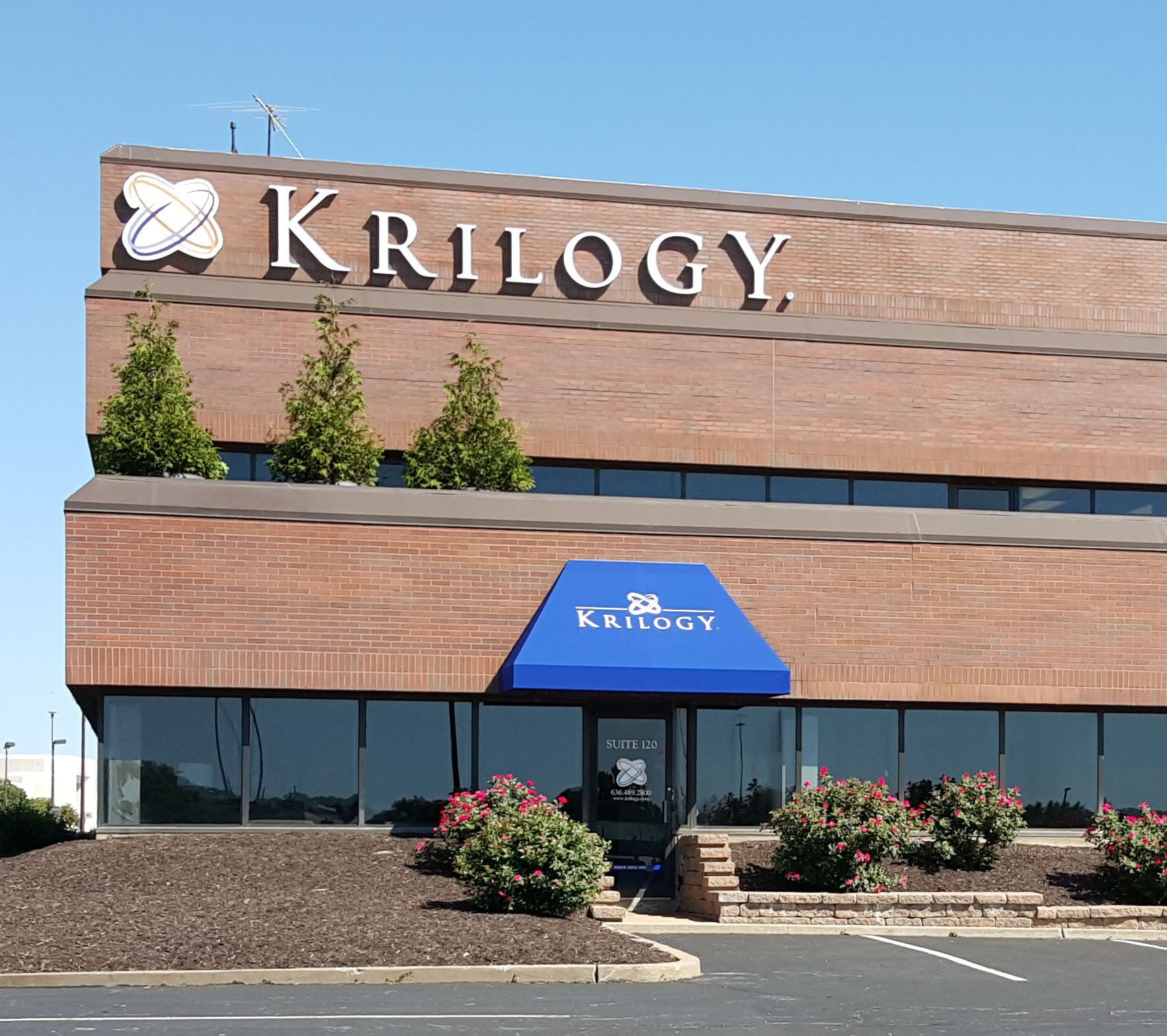 June 22, 2015, St. Louis, MO – Krilogy Financial has announced the opening of its office in St. Charles County, expanding the wealth management firm's presence in the region and providing convenient access to clients in the area. The Krilogy St. Charles Group is located at 1 Mid Rivers Mall Drive at Interstate 70, where it occupies 2600 square feet of space.
Upon its opening, the office will employ three full time team members with plans to grow to a staff of ten within the next 24 months. The Krilogy St. Charles Group oversees $30 million in assets under advisement, a number which is expected to grow to $100 million within the first five years. Michael Brown, a St. Charles County resident and Krilogy advisor, will serve as Director of Branch Operations of the new office. Advisor Charles Schulz will also be a member of the initial team. The firm will be looking to quickly add to its St. Charles Group, with openings for junior, mid-level, and senior advisors available immediately. Krilogy has total assets under care of approximately $500 million, and 29 team members across both offices.
"St. Charles is home to Krilogy advisors and clients alike, and establishing a home for Krilogy in St. Charles County has been a long-time goal for Michael," said Kent Skornia, president and founder of Krilogy. "We believe in investing in our clients, providing the infrastructure to help them shape a successful financial future, and providing the team and tools to give them a competitive advantage. Today, that investment extends to St. Charles County, where we've been part of the community for many years, solidified now through a physical presence where we can plant roots and give our clients that competitive advantage for many years to come."
Krilogy will bring its unique process and philosophy to the St. Charles office. That model combines teamwork, technology, and total, active wealth management to help clients accomplish their goals. The Krilogy St. Charles Group will leverage the knowledge of the entire Krilogy team, giving clients access to a broad range of experience, data and solutions, as well as the technology to monitor their complete financial picture. The team includes investment analysts who monitor portfolios on a daily basis, test portfolios for downside risk, and employ a dynamic rebalancing system to keep clients' portfolio and plans on track.
"Having worked with many clients in St. Charles County for a number of years, including retirees and those planning to get there, I've seen that the approach and the model of investing Krilogy provides is something not available elsewhere in the county," said Michael Brown, Krilogy St. Charles Group Director of Branch Operations. "When they see how we've invested in them through our process, and how each step we take will help move them forward, they know they have the tools and knowledge to make informed decisions."
Brown, a longtime resident of St. Charles County, is a member of the Vision St. Charles Class of 2015, serves on the Finance and Legacy Planning Team and Morningstar Church, is part of the Delmar Gardens Speaker Series, and serves on multiple committees in St. Charles County for our aging population. He is also the current president of the Huntington's Disease Chapter of St. Louis, and serves on the board of Brace for Impact, an organization founded by former Cardinal Kyle McClellan to raise funds for children in Haiti.
About Krilogy Financial®
Krilogy Financial® is an independent financial services firm focused on developing customized wealth management strategies for today's investor. From wealth management to wealth accumulation, Krilogy Financial® offers a seamless pathway to unite each client's complete financial needs in one location. The firm's expertise is centralized within three key building blocks of financial success: financial planning, portfolio management and insurance services. In 2014 and 2015, Krilogy was named to the St. Louis Business Journal's list of the Fastest Growing Companies in the area, and the INC 5000 list of the country's fastest growing companies. For information, call 314.884.2800 or visit www.krilogy.com