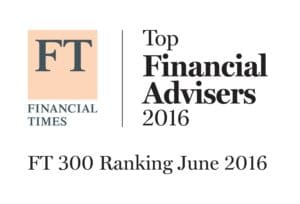 St. Louis, MO- Krilogy Financial®, a wealth management firm with multiple locations in the St. Louis area, has been named to the 2016 Financial Times list of the Top 300 Financial Advisors in the United States. The list surveys Registered Investment Advisors (RIAs) across the country and represents a snapshot of RIAs that the Financial Times identifies as the "best" in the nation based upon their evaluation methodology.
The FT Top 300 reviewed registered firms who report a minimum of $300 million in assets under management. Firms chosen for inclusion were measured on a formula that FT uses to measure advisers across six broad factors that include: Assets Under Management (AUM), growth in AUM, experience, industry certifications of key employees, SEC compliance record, and online accessibility.
"Krilogy is committed to serving and supporting all to reach the Art of Accomplishment," said Kent Skornia, President and CEO of Krilogy Financial. "We've always put our clients' interests first, and subscribe to the philosophy that we all work for our clients, not the firm. Our growth is a direct result of this value, which continues to attract advisors and clients alike who want to be a part of the teamwork and energy that exists here."
While 2016 marks Krilogy's first appearance on the FT 300, it stands as the latest honor bestowed on the firm in recent years. Krilogy is among the fastest growing financial services firms in the nation, earning a 2014 and 2015 spot on the Inc. 5000 list, and has been named a Fastest Growing Privately Held Company by the St. Louis Business Journal from 2014-2016. The firm is also a multi-year honoree of the St. Louis Business Journal's Best Places to Work award, and is active in the community with each team member volunteering an average of 15 hour per month to a variety of non-profit organizations.
About Krilogy Financial®
Krilogy Financial® is an independent financial services firm focused on developing customized wealth management strategies for today's investor. From wealth management to wealth accumulation, Krilogy Financial® offers a seamless pathway to unite each client's complete financial needs in one location. The firm's expertise is centralized within three key building blocks of financial success: financial planning, portfolio management and insurance services. From 2014-2016, Krilogy was named to the St. Louis Business Journal's list of the Fastest Growing Companies in the area, and the INC 5000 list of the country's fastest growing companies in 2014 and 2015. The firm has also been named among St. Louis' "Best Places to Work" by the St. Louis Business Journal. For information, call 314.884.2800 or visit www.krilogy.com.