According to recent studies, women drive an estimated 89% of household spending worldwide1 and control approximately 51% of the nation's wealth2.  In this environment, it may come as a surprise that women remain greatly underrepresented in the financial services industry, generally unaware of available career opportunities in the field. To help address this gap, Krilogy® regularly participates in educational events with women as part of the firm's Krilogy® 360 initiative, a program which focuses on various objectives, including providing leadership and mentorship to expand diversity and expose the next generation to careers in financial services. To further this mission, Krilogy® team members recently participated in this year's Summer Business Experience at Cor Jesu, a St. Louis-area Catholic high school for young women.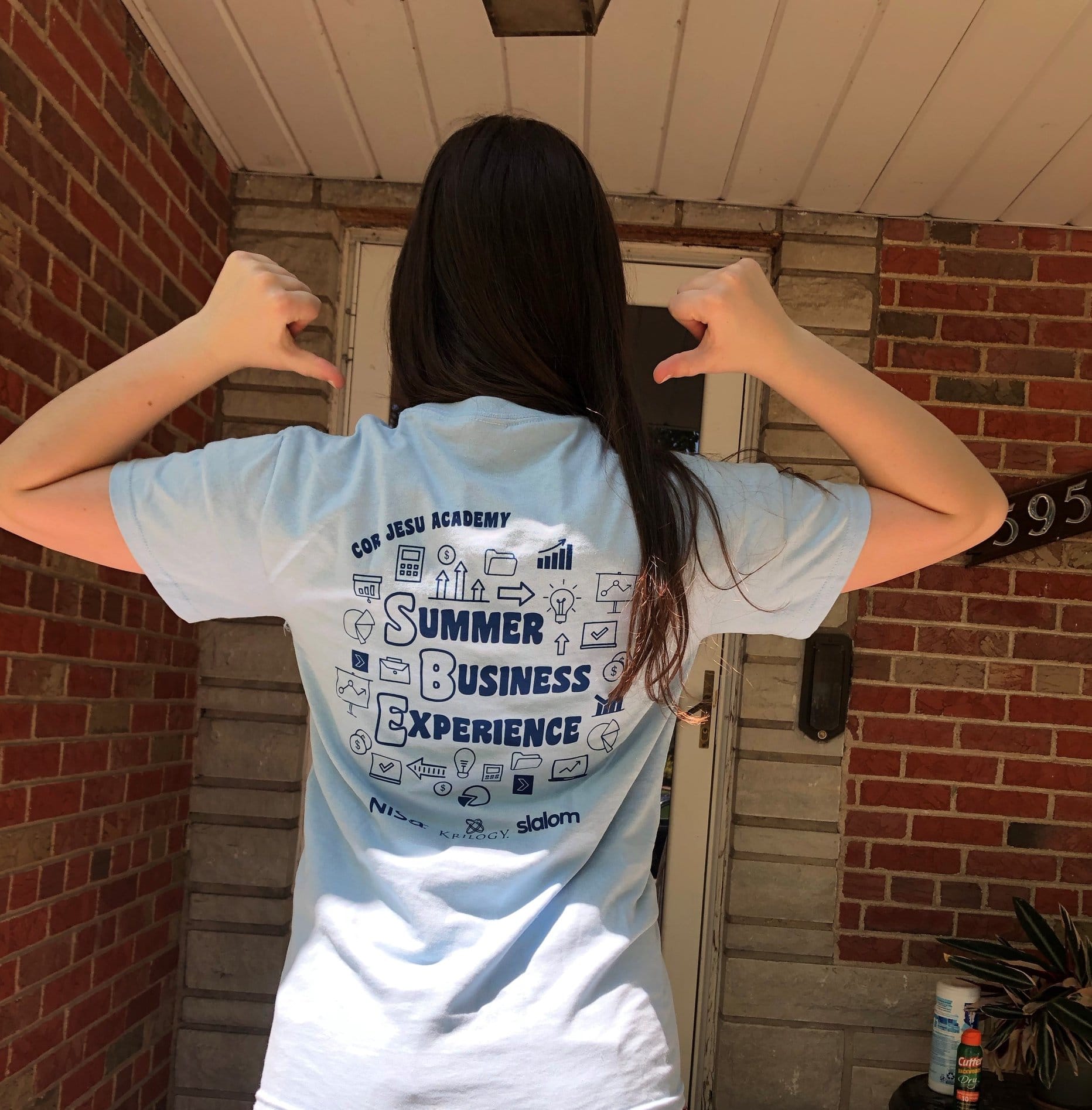 Cor Jesu's Summer Business Experience was designed to provide the school's juniors and seniors with a four-day immersion into the study of business and finance, allowing them to actively engage within foundational areas of business, including of building a business, leadership, culture, human resources, finance, marketing and valuing/selling a business. Krilogy® Senior Partner and Chief Investment Officer John McArthur played an instrumental role in the support and development of the event, along with several other local companies. Cynthia Wilhelm and Tim Haffner of Cor Jesu Academy spearheaded the effort and opportunity on behalf of the young women of the high school.
Students spent the first three days of the program in workshops with participating companies, via Zoom. At the end of the week, the groups reconvened over Zoom to present detailed business plans to the entire team, showcasing all they learned during the week.
Krilogy® focused its curriculum on wealth management, building financial acumen and leadership skills required for business success from founding to exit. Sessions were led by McArthur, who moderated a workshop on leadership, and Wealth Advisor Kristin Fomon, who focused on wealth management, financial planning and overall financial wellness.
"I applaud Cor Jesu for their forward-thinking approach in introducing a business- and finance-focused educational opportunity for their students," said McArthur. "These are high level concepts that are traditionally not presented to young women at the high school level. We experienced a great deal of enthusiasm and engagement from the 15 participating students who were actively learning and produced well-developed deliverables by the end of the week. I was impressed with how much they absorbed and how they tied everything together in their final presentations."
Fomon's session on wealth management covered the basics of financial goal setting, budgeting and developing a successful financial plan. Students learned about common financial goals such as saving to live comfortably in retirement, preparing to purchase a home, starting a business and saving for a child's education.
"Financial concepts such as budgeting, managing debt and saving for retirement aren't typically introduced to young women," said Fomon. "Yet, women will continue to play a leading role in their families' financial lives, substantially contributing to the household income and controlling spending and savings decisions. It's important to share education on these topics with all women, building their confidence to make wise decisions about their personal finances and about the potential for pursuing a career in the industry."
Throughout the sessions, McArthur and Fomon fielded a variety of questions about leadership, company culture, values and financial matters.
"Students were very interested in what it means to be a leader and experienced an 'aha' moment when they realized you don't have to have a certain title or role to lead," said McArthur. "You can have an impact on others and influence overall outcomes by being positive, supportive and helping elevate your teammates, regardless of your position in an organization."
The Summer Business Experience program is expected to continue into the future, and the Krilogy® team looks forward to participating in the coming years. "Sharing our knowledge and experience with the students and seeing them learn was very rewarding and energizing for us," said Fomon. "We had the opportunity to expose them to new ideals, and potentially shape their plans for the future."
1 https://www.catalyst.org/research/buying-power/
2 https://wealthtrack.com/51-percent-of-personal-wealth-in-the-u-s-is-controlled-by-women/