Each issue of the Krilogy newsletter features a Krilogy advisor who has been selected by the team as a standout in terms of leadership, commitment to Krilogy values, and focus on accomplishment. This quarter, the team has selected Krilogy Senior Financial Advisor J. Patrick O'Brien, CFP®, CFS®.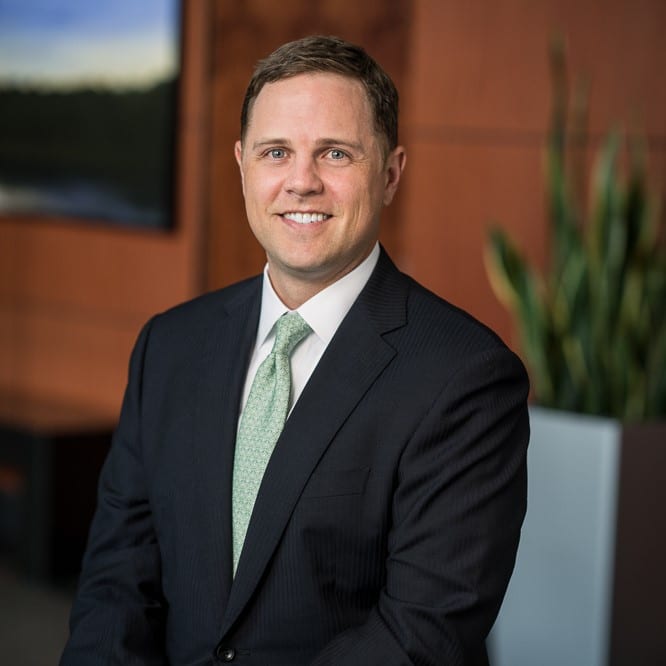 When it comes to client experience, few can match what Krilogy Senior Financial Advisor Pat O'Brien provides each day. Pat and I have known each other for over a decade, having worked together at a previous firm for several years where we got to know each other quite well. What I saw during that time – and continue to see today – is one of the most hard working and intelligent advisors I've experienced.
When I first approached Pat about joining Krilogy, he told me that he wanted to work somewhere he'd be working for clients first, and the company second, where he'd be able to create plans that were most appropriate for the client rather than what the firm wanted him to "sell". That's exactly what we had the vision of building here, and Pat had so eloquently put into words what we all were seeking. He helped us put that vision front and center so we could live it every day and instill that passion in all who work at Krilogy.
Clients love Pat for his ability to dig deep, even into the most complex financial planning situations where family dynamics and emotions may be in play. He has a knack for being able to assess the issues and determine what steps need to be taken to clean up and fix broken financial plans. In many cases, Pat works with families who have had certain stipulations or components in their plans for years – things that past advisors haven't been able to work through or solve. Yet Pat can do it.
In his practice at Krilogy, Pat specializes in comprehensive wealth management for families, professionals and closely held businesses. He manages Krilogy's Advisor Directed Trust department, which manages trusts in which the grantor or beneficiary chooses their own corporate trustees and retains Krilogy as fee based asset manager.
Pat has received many certifications and accolades over the years, including earning his CFP® designation from the Certified Financial Planner Board of Standards, as well has his CFS® designation from the Institute of Business and Finance. He is the recipient of the 5-Star Wealth Manager Award, which recognizes select wealth managers for client retention, assets administered, and satisfaction.
In his free time, Pat serves on the board for the St. Louis Tiger Club, an organization which supports the Mizzou Tiger Scholarship Foundation. A graduate of the University of Missouri Columbia, Pat lives in Brentwood and is an avid golfer and squash player.