St. Louis, MO- Krilogy Financial®, a wealth management firm with multiple locations in the St. Louis area, is pleased to announce that Financial Advisor Andrew Forrester has earned his CERTIFIED FINANCIAL PLANNER™ designation from the Certified Financial Planner Board of Standards. Forrester is the tenth member of the Krilogy team of advisors to receive this designation.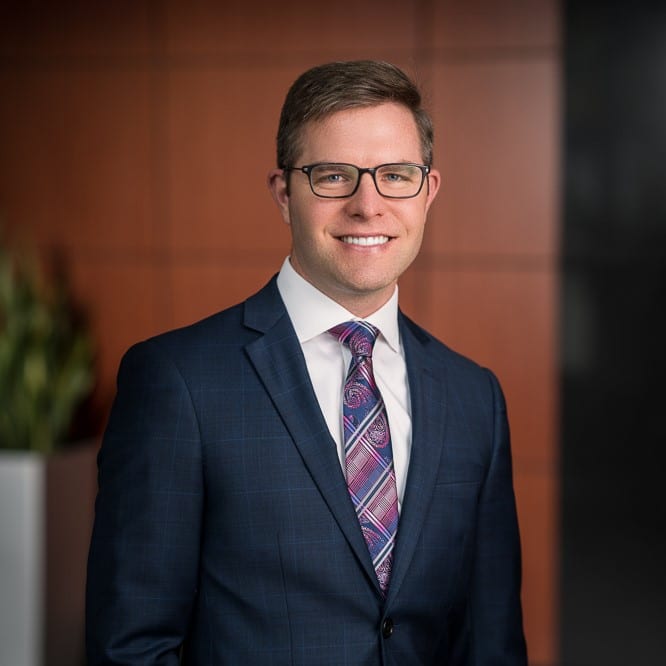 With a background as an educator, Forrester joined Krilogy in 2014, focusing on educating clients and providing them with the information needed to make wise financial decisions. His patience, communication style, and attention to detail have led him to become a trusted resource for his clients.
"The Krilogy team is proud to congratulate Drew on this remarkable accomplishment," said Kent Skornia, President and CEO. "Since joining the firm, he has demonstrated his commitment to hard work and doing what it takes to help clients achieve their goals. Pursuing and earning the CFP® designation is an example of that commitment."
The CFP® marks identify those individuals who have met the rigorous experience and ethical requirements of the CFP® Board, have successfully completed financial planning coursework and have passed the CFP® Certification Examination covering the following areas: the financial planning process, risk management, investments, tax planning and management, retirement and employee benefits, and estate planning. CFP® professionals also agree to meet ongoing continuing education requirements and to uphold CFP® Board's Code of Ethics and Professional Responsibility, Rules of Conduct and Financial Planning Practice Standards.
"I always strive to become a better advisor for my clients and serve them with the level of knowledge and professionalism needed to address their sophisticated wealth management needs," said Forrester. "There are many 'advisors' out there and it can be challenging to know who to turn to. I believe this designation provides some objective criteria for which to assess an advisor's level of knowledge and ability to assist others with their wealth management needs."
About Krilogy Financial®
Krilogy is an independent money management firm known for putting in relentless effort to develop strategies and manage clients' wealth. Founded in 2009, the firm takes an institutional-style approach, and has a disciplined, dynamic rebalancing process that leads to less volatility in returns. Krilogy believes in the firm's fierce independence, which allows the team to be plan-driven not product-driven, and operate with a "client first, firm second" philosophy. From 2014 through 2017, Krilogy has been named to the St. Louis Business Journal's list of the Fastest Growing Companies in the region, as well as the INC 5000 list of the country's fastest growing companies. The firm was named among St. Louis' "Best Places to Work" in 2018 by the St. Louis Business Journal for the fifth time and was the winner of the publication's 2018 "Best Places to Work for Young Professionals" Award. Krilogy was also listed in the 2016 Financial Times FT 300 list of the country's top Registered Investment Advisory (RIA) firms. For information, call 314.884.2800.