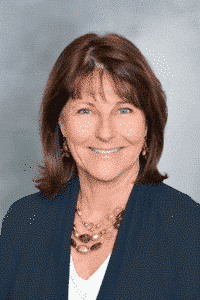 St. Louis, MO – Krilogy Financial®, a wealth management firm with multiple locations in the St. Louis area, has added Jean M. Russell CFP® to the firm as a financial advisor. In her role, Russell will work with clients to develop strategic wealth management solutions that will leverage Krilogy's best practices for investing and portfolio management.
"Jean offers a versatile background in client service, and possesses a passion for creating strategic financial plans," said Kent Skornia, CEO and President. "She shares Krilogy's commitment to working for clients first, firm second, always focusing on what's in the client's best interest."
Russell transitioned into financial services in 2005 after spending years in the telecommunications industry. She held roles in client services and provider relations.
"We provide high-level service to all clients at our firm, and Jean's leadership positions will be a tremendous addition to the Krilogy team," said Skornia. "She takes pride in team work and looks forward to sharing her experience in service and leadership with all members of the firm"
Russell resides in St. Louis with her husband, Joe. She received her B.A. in Public Service from the University of California at Santa Barbara and a M.S. in Personal Financial Planning from the College for Financial Planning. Outside of finance, she enjoys tennis, family gatherings and exploring the outdoors.
About Krilogy Financial®
Krilogy Financial® is an independent financial services firm focused on developing customized wealth management strategies available to a broad spectrum of clients. From wealth management to wealth accumulation, Krilogy Financial® offers a seamless pathway to unite each client's complete financial needs in one location. The firm's expertise is centralized within three key building blocks of financial success: financial planning, portfolio management and insurance services. In 2014, 2015, and 2016, Krilogy was named to the St. Louis Business Journal's list of the Fastest Growing Companies in the area, as well as the INC 5000 list of the country's fastest growing companies. The firm was also named among St. Louis' "Best Places to Work" in 2016 by the St. Louis Business Journal and was listed in the Financial Times FT 300 list of the country's top Registered Investment Advisory (RIA) firms. For information, call 314.884.2800